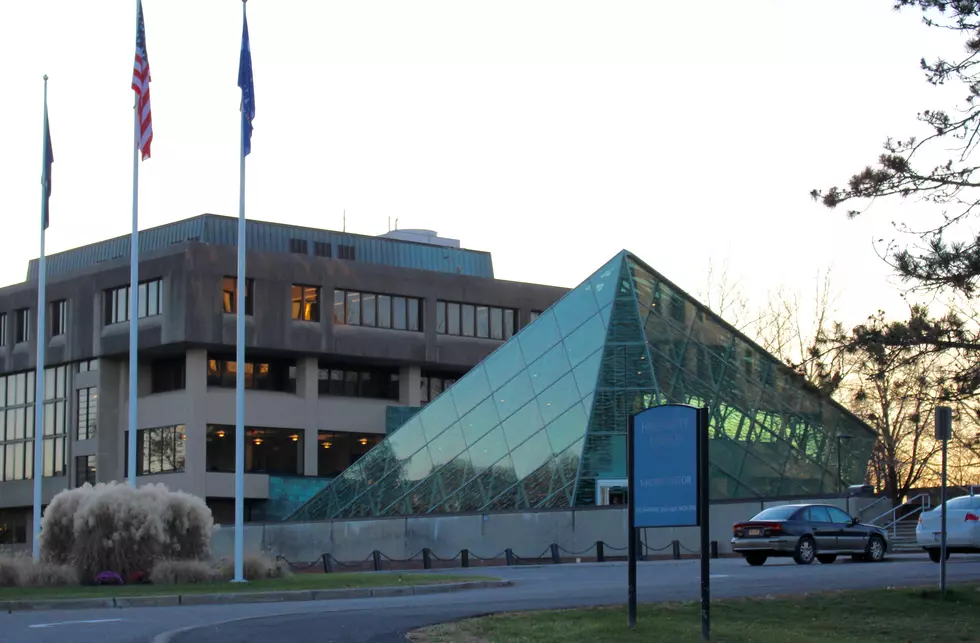 SPOTTED: Local College Appearance in Orange Is The New Black Final Season
Jackie Corley, Townsquare Media of the Hudson Valley
I know there's plenty of us binge watching this final season of Orange is the New Black, no shame there, right?  No spoilers here, and i'm only on episode 5 as I try to savor every last minute of one of my favorite shows, but, I did notice something familiar last night as I was watching episode #4, Trapped In An Elevator.  In an effort not to spoil ANYTHING, i'm going to be as vague as possible.
Just after the 15:15 minute mark in season 7, episode 4, one of the characters heads into another character's office for a meeting, as they enter the room, the camera pans and shows a diploma on the wall that looked a little bit familiar to a few diplomas on my own office walls so I had to back up the scene a few times and do some detective work...
Looks like Linda Ferguson, a character we were first introduced to during the 4th season, has a degree from SUNY New Paltz - right on!
This isn't the first time we've had an OITNB/SUNY NP connection, Vicky Jeudy, SUNY New Paltz Class of 2003, played Janae Watson on the show.  I was the Class of 05' and '10 so that means we were classmates, score!
I know we always hear local town and city references in movies and on TV, especially back handed Law and Order Poughkeepsie mentions, but this one was easy to miss so I just had to share it.  Did anyone else catch this, or any other local ties in this season?
More From Hudson Valley Post