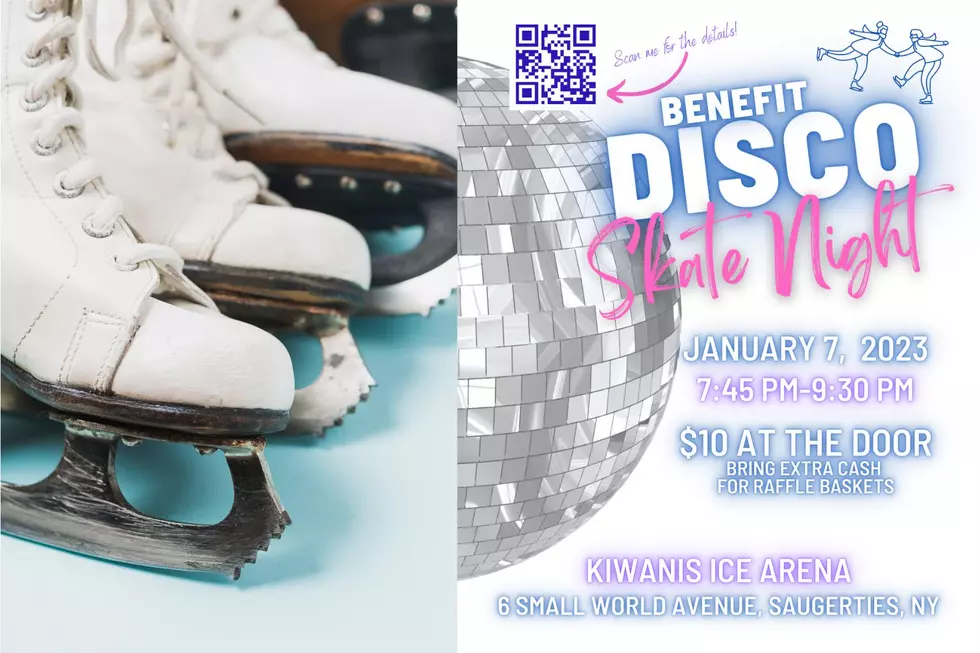 Saugerties Hockey Team Rallies For Family That Lost Everything in Devastating Fire
Saugerties Nightmares, Canva
Just before the holidays, a Hudson Valley family that is part of the youth hockey community in Saugerties lost their entire home to a devastating fire.
Members of the Nightmares Women's Hockey program have created a fundraiser event in support of this local family to help get them back on their feet.
Hudson Valley Women's Hockey Team Disco Skate To Benefit Family Who Lost Everything in Fire
It's a tragedy nobody is ever prepared to manage, a devastating house fire.  A fire that took place just before the holidays has left a Catskill family with six children ranging in age from baby to teen, living in a friend's camper as they figure out what comes next.
Thankfully, this family is part of the youth hockey community in Saugerties, and the women's ice hockey team, the Nightmares, along with the Kiwanis Ice Arena, have teamed up to support the family at a skate night benefit this weekend in Saugerties.
The Nightmares Women's Hockey club invites you to the Kiwanis Ice Arena at 6 Small World Ave, Saugerties, NY this Saturday, January 7th for a Disco Skate Fundraiser.
The event will run from 7:45pm until 9:30pm, and admission is $10 per person. All funds and proceeds raised through this event will go to benefit the family that lost their home in the recent fire.
The skate will have a live DJ with music from across the decades, complete with disco lights, an auction, and raffle prizes as well.  Each Saugerties Youth Hockey team has put together a raffle basket to contribute to the event, with great prizes up for grabs.
More information about the event can be found here, and additional details about how to help support the family through monetary, clothing, and even household donations, can be accessed here.

Who Are the Nightmares Women's Hockey Team in Saugerties?
Comprised of players from a 45-mile radius, under the direction of Coach John Giannetti, the Nightmares are a recreational women's hockey team.  They are highly involved in the local community, and currently working on a fundraising event for May to give back to Hudson Valley families who have been impacted by breast cancer.
Hudson Valley Charities You Can Feel Good About Supporting
Reputable Hudson Valley Charities
5 Reasons to Love Living in the Hudson Valley
Why We Love Living in the Hudson Valley
More From Hudson Valley Post