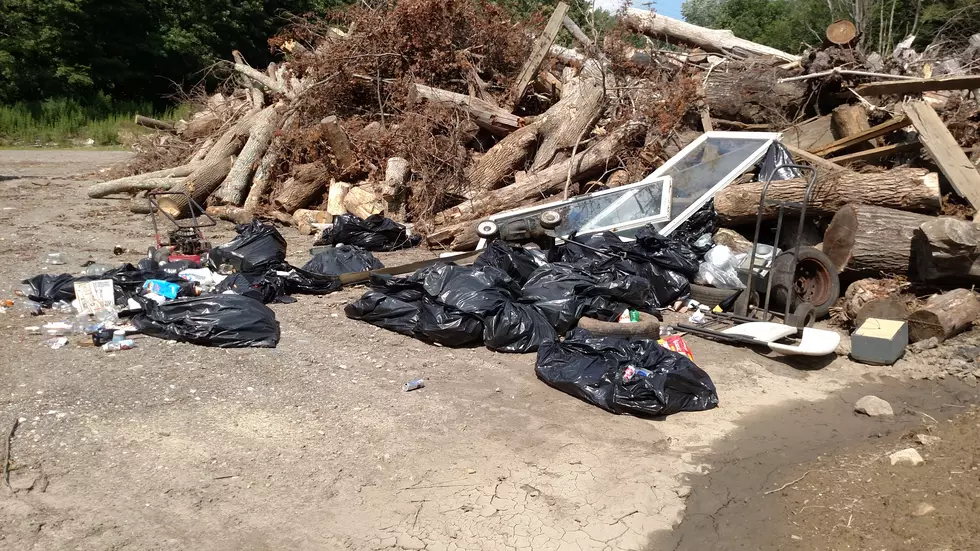 Roofing Shingles, Car Tires, Lawnmowers Dumped Near I-84
PCSO
A Bronx man is accused of illegally dumping lawn mowers, roofing singles, car tires and more near I-84 in the Hudson Valley.
On Thursday, the Putnam County Sheriff's office reported the arrest of a Bronx man on littering charges for allegedly illegally dumping garbage in the Town of Southeast.
On July 29,  a deputy patrolling Barrett Road in the Town of Southeast noticed a large quantity of trash and construction debris that had been dumped on county-owned property near I-84, police say.
Roofing shingles, car tires, lawnmowers and household garbage were dumped, according to the Putnam County Sheriff's Office.
Police searched the garbage and found paperwork belonging to a Lake Carmel man.
The Lake Carmel man told police he paid an independent contractor to remove waste from a construction site in Yonkers.
The independent contractor, 56-year-old Antonio Ortiz-Zayas, of the Bronx, was then contacted and directed to meet officers at the dumpsite.
The garbage was picked up and removed by Ortiz-Zayas, police say.
More From Hudson Valley Post