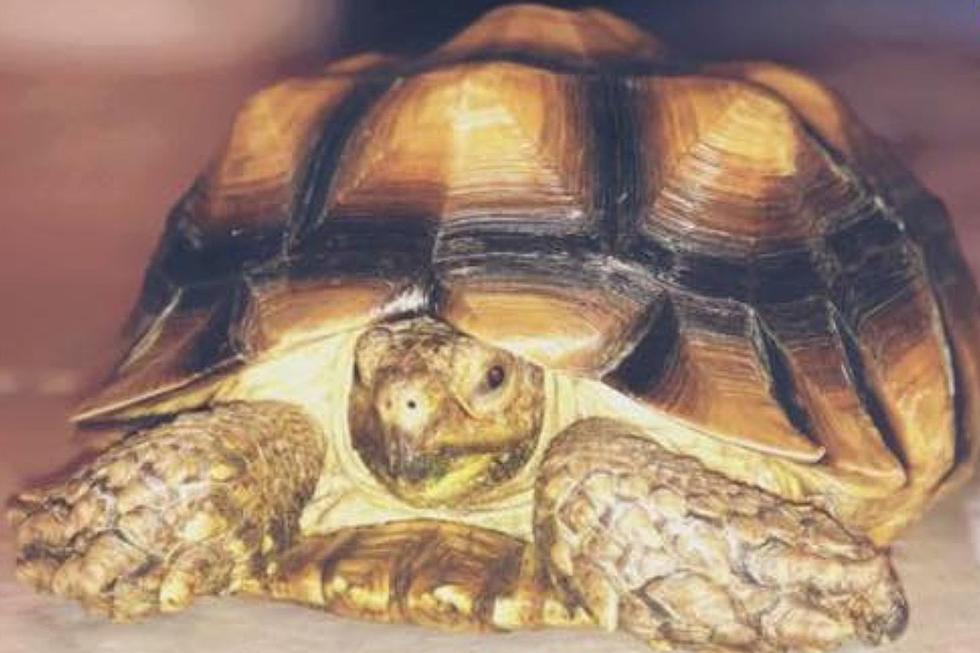 Reward Being Offered to Help Locate Lost Hudson Valley Tortoise
Lost Pets of The Hudson Valley/Facebook
Have you seen "Buddy"?
If you have a pet you already know that one of the worst things that can happen is to lose them. Crossing the "rainbow bridge" is one thing but when a pet goes lost most of us will do whatever it takes to locate them safely. That's what one pet owner is currently trying to do after her tortoise went missing in the Hudson Valley about a week ago.
Lost Pets of the Hudson Valley
Social media platforms like Facebook can be extremely helpful when it comes to pet owners trying to find a pet that has gone missing. There are a ton of groups that dedicate their pages to sharing pictures and stories from folks that are trying to locate a dog, a cat, or even a tortoise that has gotten out. One of the Hudson Valley's most active lost pet pages is Lost Pets of the Hudson Valley and recently, they shared an interesting plea from a pet owner.
Have You Seen "Buddy" the Tortoise ?
About a week ago Kelle posted a plea in the group asking if anyone had seen her pet tortoise "Buddy". Buddy was last seen on Thursday, June 1st on Goodwill Rd in Montgomery, New York at around 6:30 p.m. outside of Spring Valley condos according to the post. Kelle is offering a reward to help locate Buddy,
"Im offering a$100 reward to anyone who finds him or may have him not knowing hes missing."
SEE ALSO: Police in Middletown, New York Looking for These ATV Thieves
If you happen to find Buddy, Kelle did say that she's asking you to please "put him in a box or take him in to safety and please call me 347 381 0200." If you have any information on where Buddy is you can also email Kelle at Kelledylan115@gmail.com. Kelle's post has been shared over 100 times this week, with one commenter asking an interesting question
"Maybe he buried himself in the ground. They do that up to 3 months. Also, is there a mating zone he could have gone to? Good luck!❤"
As more information becomes available regarding Buddy, we will update this article.

The Ridiculous Reasons Why These Wappinger Falls, NY Rescue Pups Aren't Getting Adopted
Have you heard of Black Dog Syndrome? BDS is, according to Petfinder, "When black-colored dogs spend more time waiting for their new home than their lighter-colored kennel mates." And it seems to be a current issue animal rescues in the Hudson Valley, like CARE of DC, are experiencing.
Emotional Goodbye: K9 Max's Final Walkout with the Saugerties Police Department
Supporters lined up to say goodbye to the K9 who was diagnosed with an aggressive form of cancer back in April.
More From Hudson Valley Post