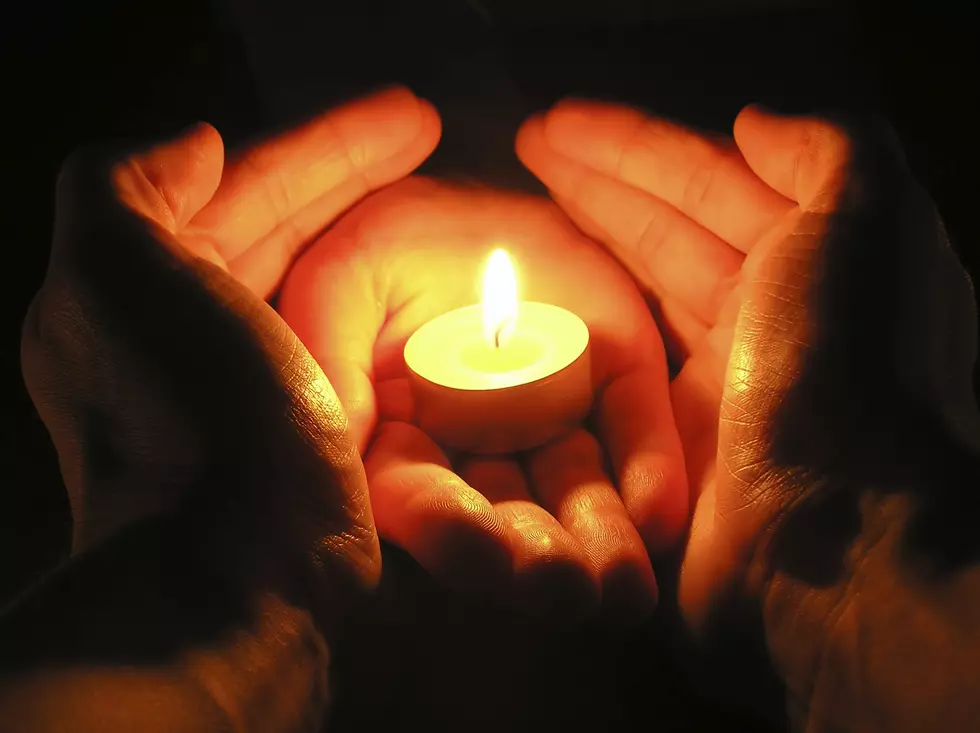 Margaret "Peggy" Bellino Cox, an Area Resident, Dies at 70
Aleksandr Pakhay, ThinkStock
Margaret "Peggy" Bellino Cox, age 70, was called home on the afternoon on Sunday April 2, 2017. Peggy was surrounded by her family in the final moments of her life.
Peggy was born in Pelham Bay Bronx, NY where she attended our Lady of Assumption Catholic School and graduated from Preston High School. She graduated Marist College in Poughkeepsie, NY in 1972 and later received a master's degree from Marist in 1983. Peggy married Gerard A. Cox at Epiphany Parish Manhattan, NY on December 26, 1970 and moved to Wappingers Falls, NY where they lived together for over 45 years. Peggy worked in the registrar's office of Marist College and as a student advisor for nearly 15 years.
Peggy was a devoted wife, mother, sister, aunt, grandmother, and friend who was loved by all who knew her. There is nothing more that Peggy loved than spending time with her friends and family. One of her greatest joys was being a Grandmother to six grandchildren and following all of their activities. Annual vacations at the beach with her sister and friends was time cherished. Peggy held her friends close to her heart including a lifelong childhood friend from Pelham Bay and a circle of friends formed while her children attended St. Mary's Elementary School in Wappingers Falls, NY. Peggy was an avid reader and loved music and learning and shared that enthusiasm with others. Peggy enjoyed every moment of life and lived each day to the fullest, embracing both the good and the bad. She was an inspiration to all and will be missed dearly.
Preceded in death by her parents Albert and Margaret Bellino; brother-in-law James Thomas Cox; and sister-in-law Margaret Hazelton. She is survived by her husband of 46 years Gerard A.; daughter Anne Marie and husband Jonathan Koster of Danbury CT; son Anthony and his wife Kristen, of Poughkeepsie, NY; son Stephen and his wife Marci, of Fishkill, NY; sister Mary Jane of Cedar City, Utah; brother Albert Bellino and his wife Barbara of Manhattan, NY; brother-in-law Robert H. Hazelton, Jr of Moravia, NY; grandchildren Grace, Aidan, Tessa, Catie, Lily, and Zachary; nieces and nephews Bob, Peggy, Alison, Michael, A.T., and Andrew.
Family will receive friends on Thursday, April 6, 2017 from 1 to 3 and 6 to 8 p.m. at Straub, Catalano & Halvey Funeral Home, 55 East Main Street in Wappingers Falls.
A Mass of Christian Burial will be offered at 11 a.m. on Friday, April 7 at St. Mary's Church, Clinton Street in Wappingers Falls. Interment will follow in Poughkeepsie Rural Cemetery, South Avenue in Poughkeepsie.
The family would like to express our deepest gratitude to all of those who have helped us during this difficult time. If desired, friends may make memorial contributions to either Meals on Wheels of Wappinger Falls, 2568 South Avenue, Wappingers Falls, NY 12590 or Sparrow's Nest, 942 Route 376, Suite 215-216, Wappingers Falls, NY 12590.
To send a personal condolence or for directions, please visit our website at www.StraubCatalanoHalvey.com.
More From Hudson Valley Post