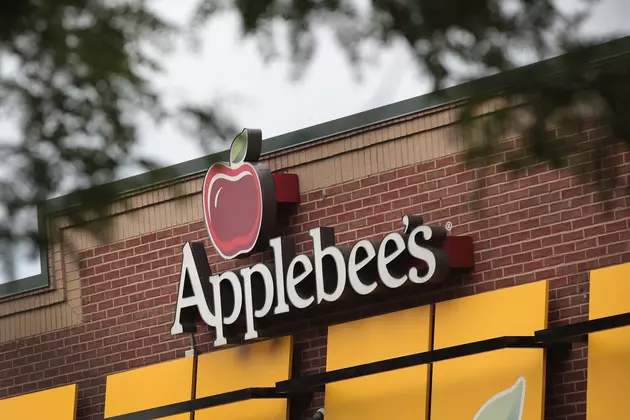 Local Applebee's Locations Raise over $140,000 in 2019
Getty Images
This is great news from one of our favorite restaurants in the Hudson Valley.
Throughout the year, local Applebee's franchises in the Hudson Valley help out their community however they can. There are 5 locations in Poughkeepsie, Kingston, Newburgh, Middletown and Brewster that come together to raise money for different organizations.
In a press release, it was announced that "$148,000 was raised in fundraising and in-kind support to groups, community organizations and nonprofits this past year."
Director of Marketing and Public Relations, T.L. Cannon Companies Stephanie Griffin says "We are a locally owned and operated franchise—that supports organizations in need, right here in our communities. Our team members are proud to be a part of something bigger; they embrace being able to help others."
The T.L Cannon Companies work with Hudson Valley organizations like Make-a-Wish, Special Olympics chapters and put on events such as  "Flapjack Fundraisers" and Military Appreciation Month.
Their hard work and dedication to the local Hudson Valley community haven't gone unnoticed. The press release states that the T.L Cannon franchise  "has been awarded the National Restaurant Association's yearly "Restaurant Neighbor Award" for New York State, 13 times."

Read more:
BONUS VIDEO
More From Hudson Valley Post