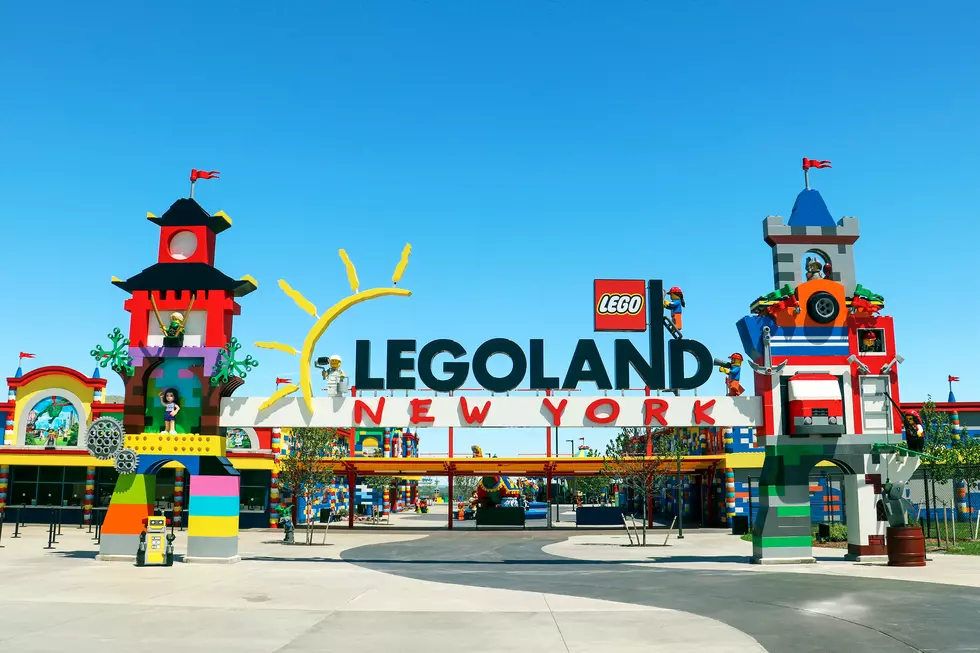 Fun For All: LEGOLAND New York To Receive Autism Center Certification
Credit - LEGOLAND New York
We're lucky enough to have LEGOLAND in our Hudson Valley backyard, and now, we'll have another reason for what the Goshen location offers to families, near and far.

LEGOLAND NY To Receive Certified Autism Center Distinction
LEGOLAND New York (Goshen), by Spring 2023 will join the California and Florida-based locations by receiving the distinction of being classified as a Certified Autism Center™(CAC).  This certification means that all LEGOLAND employees will have received training to ensure any and all visitors on the autism spectrum, or with other sensory disorders, have the best visit.  It also ensures that there are specially designed spaces on site that provide quiet rooms, sensory guides, as well as low-sensory areas.
LEGOLAND New York will officially receive this designation on opening day for the 2023 season, March 31st.
For details about what the Goshen, New York location will offer as far as autism support services, you can see their resource guide here.
Autism Certifications For Other LEGOLAND Parks
As of 2022, LEGOLAND Florida along with their three onsite hotels, Peppa Pig Theme Park, and LEGOLAND California, all were granted the Autism Center certification by the International Board of Credentialing and Continuing Education Standards (IBCCES). This particular board is the only one able to provide such certification and resources to visitors and guests.
Merlin Entertainments (who operate the LEGOLAND parks) CEO Scott O'Neil shared the following:
LEGOLAND Resorts are designed to inspire creativity amongst children of all abilities – our rides, experiences and entertainment all foster a child's imagination through a lens of belonging. With 1 in 44 children diagnosed with autism in the U.S.A., we want to build understanding and empathy while also ensuring our teams have the tools and support strategies when engaging with a neurodiverse population. Through this certification, we're providing our guests with more opportunities to create and play their way, while supporting parents through every step of the vacation planning journey.
In addition to trained team members, and planning resources on the LEGOLAND websites, visitors can also expect that all rides have a posted sensory guide complete with attraction ratings, low-sensory break area information, quiet rooms equipped with materials and equipment to assist guests, as well as access to ear plugs and assisted access passes that are accessible through Guest Services.
LEGOLAND Reveals Images of New Water Playground
When LEGOLAND New York opens for its 2022 season, guests will get to experience a brand-new water playground and a few other surprises.
14 Surprises You'll Find at the LEGOLAND Hotel in Goshen New York
A stay at the LEGOLAND hotel comes with some surprising perks. Whether you're planning a stay or just curious about what's behind those brightly-colored windows, scroll down to discover some of the best surprises waiting inside.
More From Hudson Valley Post