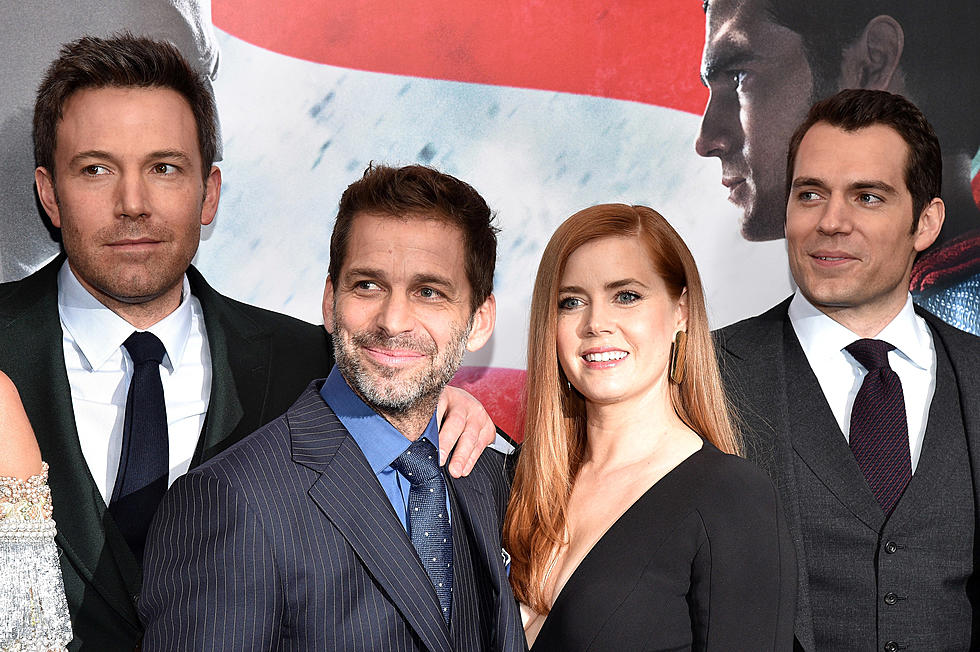 'Justice League' Director's Daughter, A Local College Student, Commits Suicide
Bryan Bedder, Getty Images for Bai Superteas
Snyder and his family kept her death quiet at the time, wishing to mourn privately. Justice League took a two-week break from filming while Snyder and his family dealt with the loss. Snyder jumped right back in after the break, hoping to take his mind off of things by diving into his work. In the time since, he's come to the realization that his family needs him more, so he's stepping down to spend time with them. Deborah Snyder, his wife and a producer on Justice League, is also taking a break to be with the family.
Justice League is still on track to be released this November, with Avengers director Joss Whedon set to shoot some additional scenes and bring the movie through the post-production process. Snyder has eight children in total, and Autumn is his daughter from his first marriage. Autumn was a writer, and had just completed her first novel while attending Sarah Lawrence, a sci-fi fantasy that the Snyders hope to publish with the proceeds going to charity. She also created the Write-A-Thon To End Homelessness for Mothers And Their Children charity in 2014, which raised money to help children and mothers in need.
Obviously, a tragedy like this is horrifying for anyone to go through, and it's probably even worse being in the public eye as you go through it. I empathize and hope Zack Snyder and his family can work through this, and condolences to anyone in the area who may have known Autumn as well.
More From Hudson Valley Post