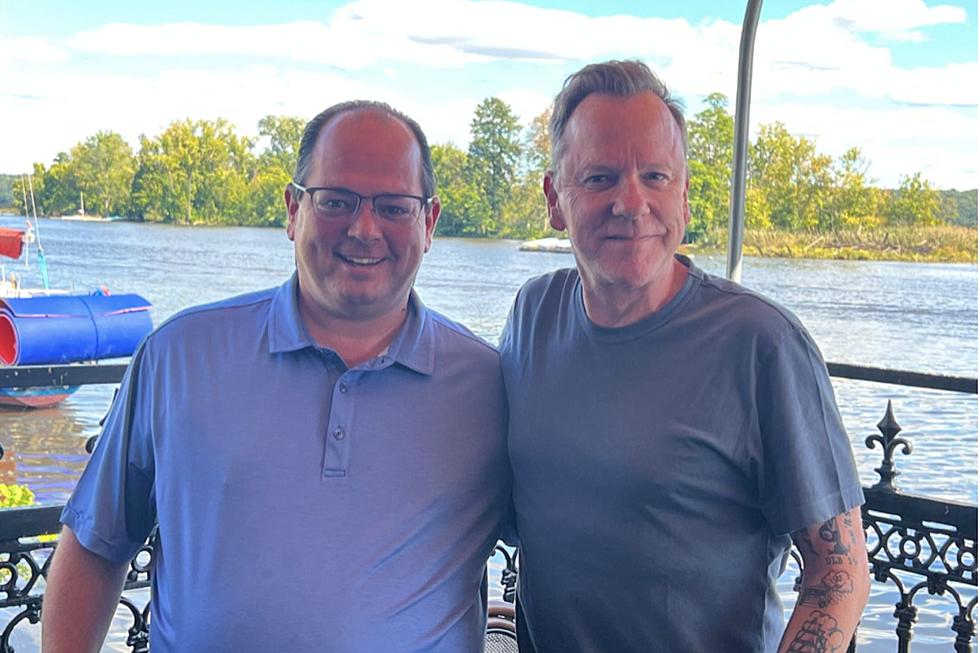 Hollywood Action Star Spotted at Scenic Restaurant in Kingston
Ole Savannah Southern Table and Bar Facebook/Canva
Another Hollywood star was in the Hudson Valley enjoying some good food and all the beauty Ulster County has to offer.

Hollywood on the Hudson still seems to be living up to its name these days. It seems like whenever I log into social media a picture surfaces of a celebrity making an appearance in the Hudson Valley. We can't say that we blame them, there are a ton of great bars and restaurants, beautiful landscapes and a ton of stuff to do that will keep you occupied without all the craziness of city life.
It looks like once again a pretty big celebrity has been spotted enjoying themselves in the Hudson Valley.
What huge celebrity was recently spotted in Kingston, NY?
Normally I can keep it together, but you'll have to excuse me for fangirling a bit over this guy. Kiefer Sutherland is a very popular celebrity who has been in some amazing television shows and movies like '24', 'Designated Survivor', 'A Few Good Men' and more (I could have kept going on, but i'll stop).
His father, Donald Sutherland is also a famous actor and the father-son team have become royalty in Hollywood. Most people can name a movie or show that Kiefer has been in and he's very recognizable when he's photographed. I'm sure you can tell where this is going...he was recently spotted at Ole Savannah in Kingston.
Looks like a great day. So the big question is....what do you think he ordered?
It's really cool to see a big celebrity like Kiefer Sutherland supporting a local business here in the Hudson Valley.This isn't his first time being spotted here in the Hudson Valley, Kiefer was spotted a few months ago in the Wappingers Falls area and people were pretty excited then. Hmmm...maybe this means he'll be coming this way more often.
Have you noticed Kiefer Sutherland or other celebrities in the Hudson Valley? Share your celebrity experience with us on the station app.
SEE ALSO: Legendary Actress/Beauty Queen Visits Hudson Valley Steakhouse
Since there are a ton of people in our area, here are some places that should be opened 24/7:
These Places Need to Be Open 24 Hours
More From Hudson Valley Post