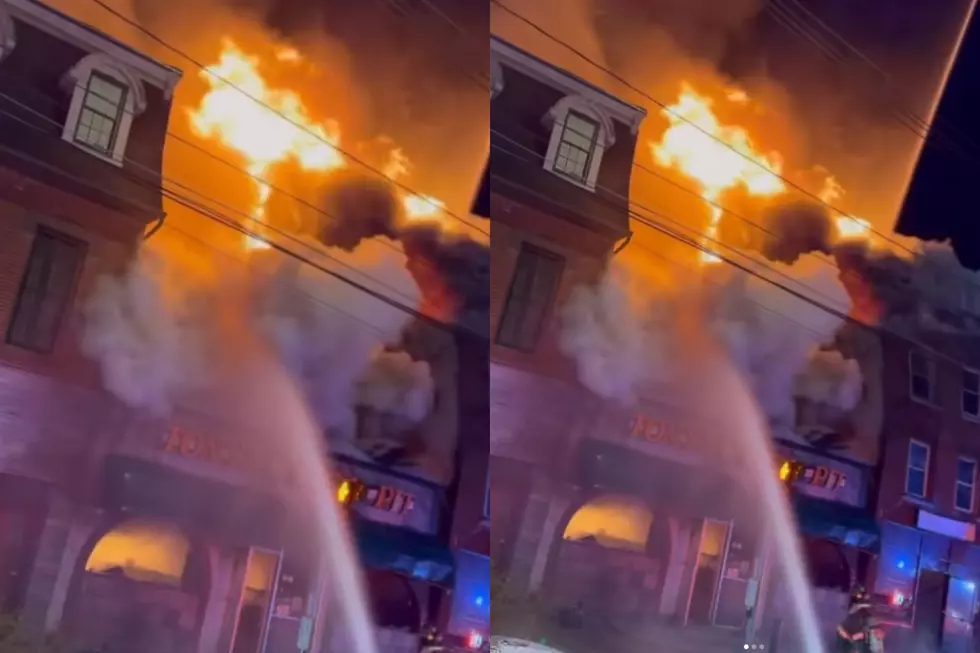 Popular Poughkeepsie Pizza Place Destroyed by Overnight Fire (VIDEO)
Fairview Firefighters/Instagram
A 4-alarm fire in the Arlington Business District has destroyed a long-standing pizza place.
Sometime after midnight on Wednesday, February 1st, firefighters from numerous fire departments in Dutchess County responded to Main street Poughkeepsie as reports came in that a building was on fire.
Tony's Pizza Pit on Fire
According to multiple sources, the Arlington Fire Department was called to respond to a report of a building fire at Tony's Pizza Pit located at 786 Main Street in Poughkeepsie early Monday morning. When firefighters arrived on the scene, a one-story building was engulfed in flames. Firefighters also reported that heavy smoke was coming from the rear of an attached 3/4 story building that has four apartments inside.
The folks at the Fairview Fire Department captured some of the fire on video and shared it on Instagram, and as you can see the fire quickly became a 4-alarm fire.
Mutual aid was called for from surrounding fire departments including the Poughkeepsie and Pleasant Valley Fire Departments. First responders also called for "multiple tankers" according to Dutchess Whacker Wire. Roosevelt stations 1 & 3, Millbrook & Wappingers were all put on standby while firefighters battled the blaze.
Reports also said that while firefighters were fighting the fire they were faced with the threat of a building collapse and had to move out of the "collapse zone" and had to go to "exterior operation, the integrity of the floor has been lost" according to Ducthess Whacker Wire.

This is a developing story as firefighters are still on the scene fighting the fire. The Main street/Raymond Ave area in Poughkeepsie will remain closed for some time, so please avoid the area. As information becomes available regarding what might have started the fire or anything else we will update this article.
15 of the Hudson Valleys Favorite Places for Lunch
Some of the Hudson Valley's favorite places to have lunch.
Catch 13 Full Moons in 2023. Here's the Schedule...
2023 is the year of 13 Full Moons! That has to mean something special right?
More From Hudson Valley Post