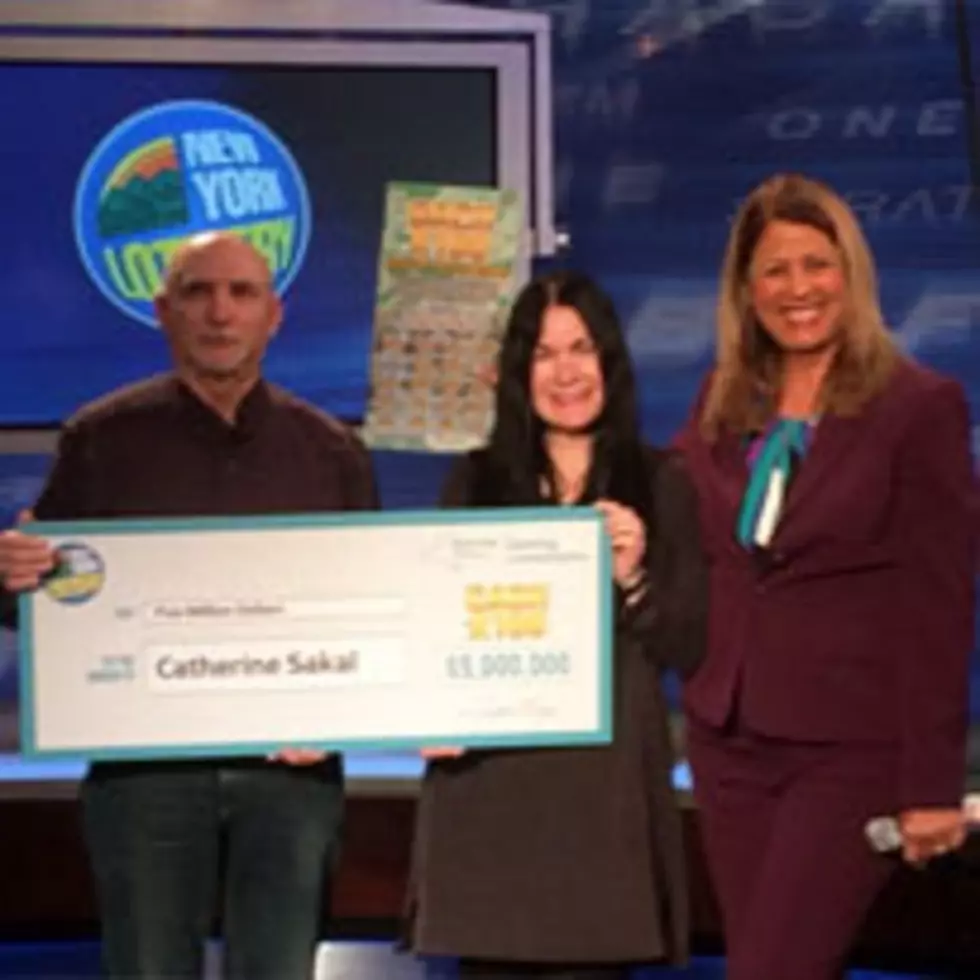 Hudson Valley Woman Wins $5 Million on Lotto Scratch-off
New York State Lottery
A Hudson Valley woman is the New York State Lottery's first millionaire of the New Year.
Catherine Sakal of Dutchess County won the $5 million dollar top prize while playing a Cash X100 scratch-off ticket, according to the New York State Lottery. She was presented her ceremonial prize check by on stage by the New York State Lottery's Yolanda Vega.
"My motto is fun first," Sakal said on stage. "I play the bigger tickets for the chance at bigger payouts."
The accountant was on the way to the gym when she decided to stop for her tickets. Her winning ticket contained matching 17s earning her the biggest payout possible on that particular game.
"When I saw the matching 17s I started laughing and crying all at the same time," she said
After realizing she won, Sakal decided to skip the gym and share the great news with her husband, William. It took him some convincing before realizing his wife wasn't playing a practical joke!
"William and I are very down to earth people so this money won't change us," she said. "It will offer a little bit of a cushion for the future and of course we'll take care of our family."
Sakal purchased the winning ticket at Rhinebeck Food and Gas on Route 9G in Rhinebeck. She choose to receive her prize as a one-time lump sum payment, which earned her $3,309,000 after taxes.
When asked of any other plans for the winnings Sakal said, "I might trade in my Kia for another car model – maybe a Honda CRV."
More From Hudson Valley Post