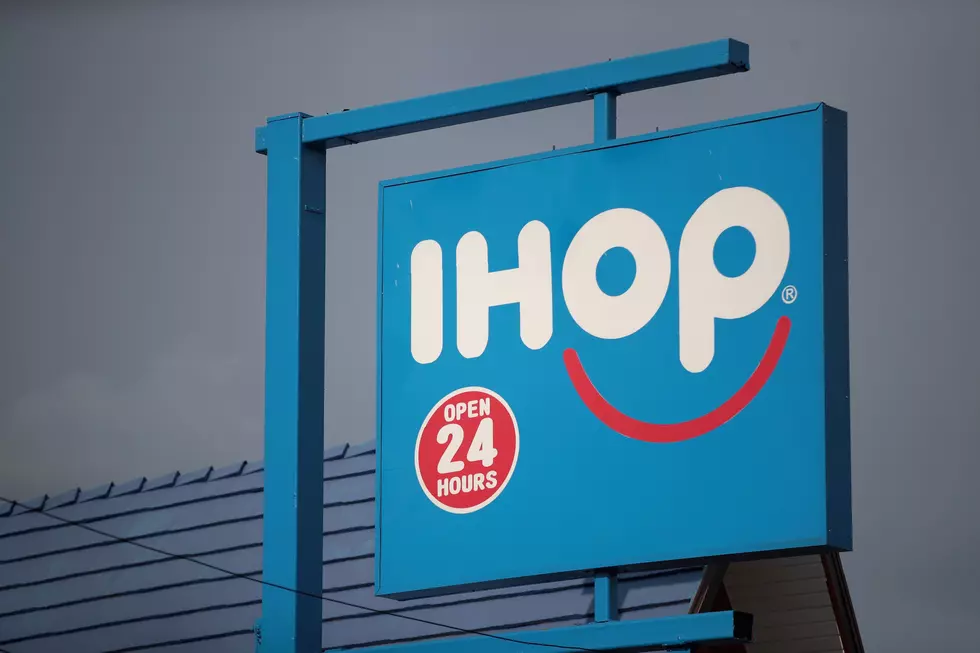 Hudson Valley IHOP/IHOBs Change Their Name…Again
Getty Images
It went from IHOP to IHOB: now what?
Hudson Valley International House Of Pancake restaurants made the sudden change to IHOB. If you don't know, IHOB stood for International House Of Burgers. But now, the pancake/burger chain is changing their name...AGAIN.
CNET
 reports that IHOB is changing its name to...IHOP...WHAT?! Turns out, it was a publicity stunt. International House Of Burgers was all a stunt to promote their new burger menu choices.
Now, IHOP is offering 60 cent pancakes in honor of their 60th Anniversary. 60 cent short stacks will be offered on July 17 from 7 a.m. to 7 p.m. Of course, only at participating locations.
Let's be honest here, did anyone even try an IHOB burger? I know I didn't, and I think they know that too. Or, maybe the stunt did exactly what they wanted it to: had people talking about IHOB, making them go to the restaurant to see if it was legit, and ordering pancakes anyways.
Oh well, I'm just ready for some chocolate chip pancakes at I-Whatever It Is This Week.
More From Hudson Valley Post