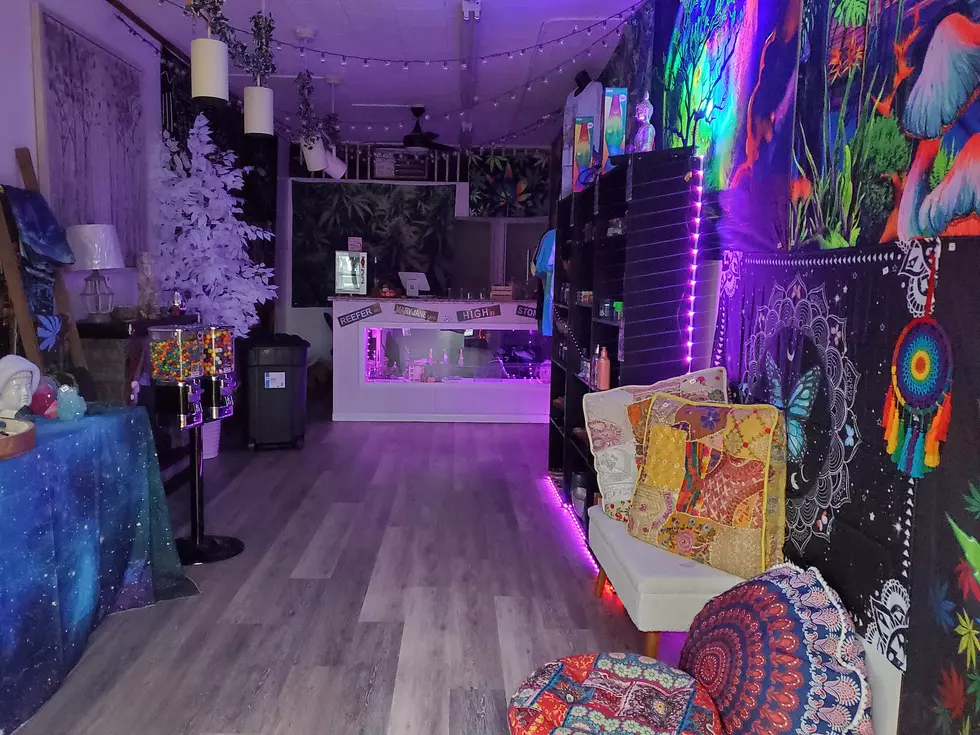 Hochul Urged to Crack Down on Marijuana "Sticker Stores"
Bob Joseph/WNBF
New York State Senator Tom O'Mara has called on Governor Kathy Hochul to crack down on "sticker stores," which use a loophole to sell marijuana illegally.
According to a report by Linsey Madison of WENY, Mara called on Hochul to crack down on businesses that sell extremely expensive stickers and then "gift" marijuana to their customers.
Mara said,
"We're certainly seeing the negative consequences of the legalization of marijuana. Will they be greater than the consequences we have from alcohol and tobacco? That remains to be seen. But to do it unlawfully, and to avoid the taxing criteria for these, the state will lose out on whatever benefits it hopes to gain from recreational marijuana."

Mara also noted that these "sticker stores" have a 35% advantage over the new legal recreational marijuana stores that are popping up across New York because the licensed ones are actually paying taxes.
According to a December report from WNBF's Bob Joseph, two employees of one of these marijuana "gifting" shops in Johnson City were charged with unlawful possession after 1.25 pounds of marijuana was confiscated by law enforcement officers executing a search warrant.
The shop, called "High Standards," was not licensed to sell recreational marijuana but would sell smaller items at marked-up prices and then gift the customer with marijuana.
As recreational marijuana shops open up across New York State, "sticker stores" may open up as well with the aim to skirt the taxes on recreational marijuana and sell it at a discount from legal shops to draw in customers.
25 Worst Paying Jobs in New York State
Here's the 25 worst paying jobs in New York State. Is your job on the list?
25 Craziest UFO Sightings in New York in 2022
New York residents see a lot of weird things in any given year, but some of us claim to see things outside the normal level of New York weird like UFOs.
More From Hudson Valley Post