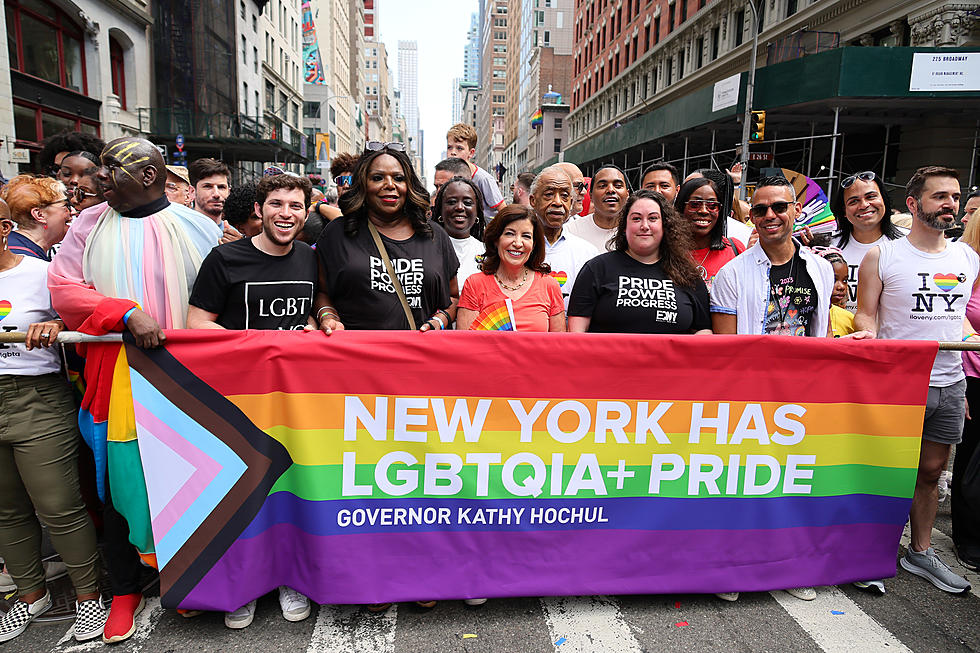 New York Governor Makes Big Move To Protect LGBTQ+ Rights
Theo Wargo/Getty Images
On June 25, 2023, New York Governor Kathy Hochul signed a series of bills to protect and affirm the rights of LGBTQ+ individuals.

The package of bills includes measures to protect LGBTQ+ youth from discrimination, ensure access to healthcare, and improve data collection on LGBTQ+ individuals.
One of the bills, known as the Gender Recognition Act, strengthens the process for transgender and gender-nonconforming individuals to change their gender on state identification documents such as driver's licenses and birth certificates. This means that it will be easier for individuals to obtain identification documents that match their gender identity.
Another bill, the LGBTQ+ Health Care Bill of Rights, expands on the previous legislation to ensure that LGBTQ+ individuals have access to healthcare that is free from discrimination and bias. The bill requires healthcare providers to receive ongoing training on LGBTQ+ health issues and to provide care that is respectful of patients' gender identities.
Additionally, the package of bills also includes measures to protect LGBTQ+ youth from discrimination in schools and other public accommodations. The Safe Schools for All Act requires schools to have policies in place to prevent discrimination based on gender identity or expression, sexual orientation, or any other characteristic protected under state law. The bill also requires schools to provide ongoing training on LGBTQ+ issues to staff and students.
In a statement, Governor Hochul said, "With the signing of these bills, we are sending a clear message that New York is a state that affirms and protects the rights of LGBTQ+ individuals." Hochul continued. "We will not tolerate discrimination or hate in any form, and we will continue to fight for equality and justice for all."
From Stonewall to today: 50+ years of modern LGBTQ+ history
From Stonewall to the 2022 midterm elections,
Stacker
takes a look back at over 50 years of significant moments in the LGBTQ+ community in the United States and around the world.
KEEP LOOKING: Here are 33 LGBTQ+ charities that need your donation
More From Hudson Valley Post