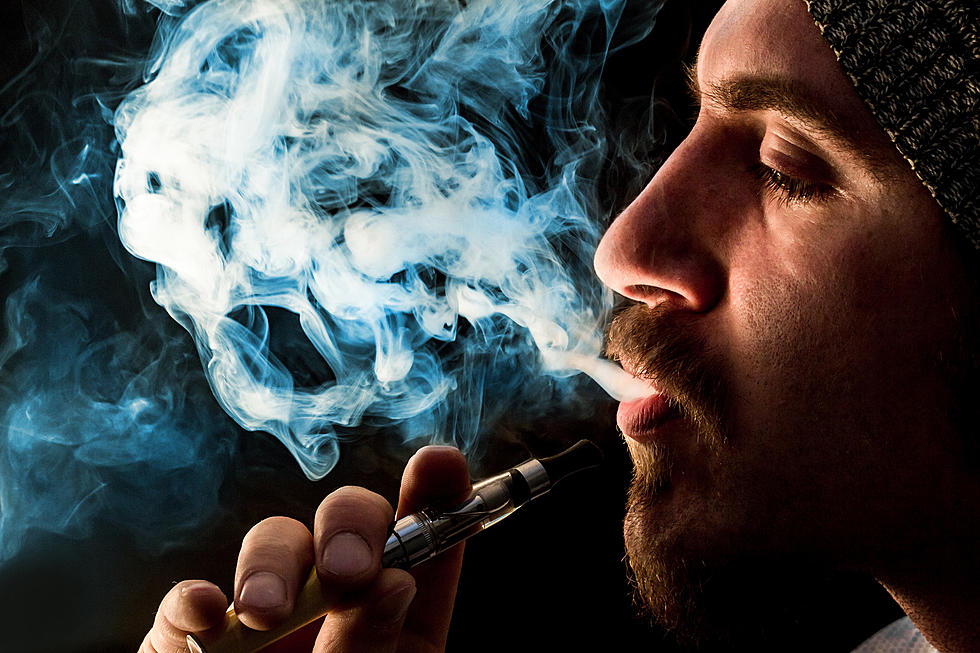 Gov. Cuomo Plans To Ban Flavored E-Cigarettes
EzumeImages
New York State Governor Andrew Cuomo has announced that he plans to ban flavored e-cigarettes, commonly known as vaping.
ABC News reports that Governor Cuomo said on Monday, September 9, 2019, that he wants to ban flavored e-cigarettes due to growing health concerns. The New York State Department of Health is also starting an investigation into companies that produce vape products. Stores that sell e-cigarettes will also be required to post a warning to let people know about the risk.
Vaping, or e-cigarettes, has seen a sudden spike in illnesses caused by the product. ABC News reports that the New York State Health Department's investigation will be using subpoenas to learn more about the chemical makeup. Cuomo said that "if you don't know what you are smoking, don't smoke it, and right now we don't knwo."
According to ABC News, there have been 41 patients in New York will lung illnesses after vaping. Samples collected from eight of the patients showed an increased level of vitamin e acetate, which can damage a person's lungs. All of the cases in New York have been tied to black market cannabis vaping pens.
Juul, a major vaping company, is also facing problems from the FDA for illegally claiming its products were a safer alternative to smoking, according to ABC News. The commissioner of Health for New York State, Dr. Howard Zucker, said people should stop vaping until more information is known.
More From Hudson Valley Post