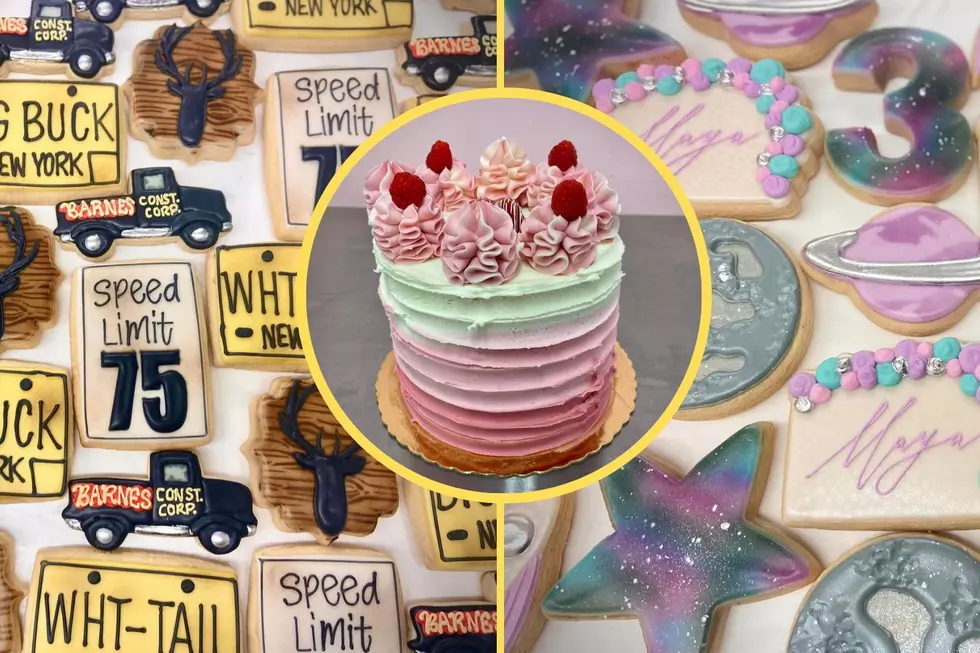 Victory! 5-Star Bakery Finally Announces Physical Store In HV
Emily's Cookie Co. via Facebook
It's not just the owner who's celebrating the approaching grand opening of one of the most impressive cookie companies in the Hudson Valley. Hundreds of Ulster County residents expressed their joy when the news was announced recently on Facebook.
New Small Business in the Hudson Valley
It's hard to keep a small business open, but sometimes it's even harder just to open in the first place. Across the river in Hudson, NY the new owners of Upper Depot Brewing recently shared all their frustrating setbacks before finally opening their doors to the public just two weeks ago. So what's the big deal with the new bakery?
Emily's Cookie Co. in Port Ewen, NY
"If you asked me this morning, I would've told you I didn't think my business would survive past February but here we are... As of tonight we officially have everything we need to open!", shared Emily, owner of Emily's Cookie Co. The company's Facebook page has over 3,000 fans, and photos (below) show just how impressive the cookies can be.
Emily's Cookie Co. Grand Opening
From galaxies to hunting season, Emily's Cookie Co. seem to cover the gamut of themed baked goods for whatever you're looking to celebrate. The bakery also has a perfect 5-star rating on their Facebook page from over 100 reviews. So when can you get your hands on some?

While the exact date hasn't been made public just yet, Emily says that hungry customers can expect a grand opening celebration at 190 Broadway in Port Ewen, NY sometime in early February. Keep up to date on their Facebook page. Until then, you can check out another local Hudson Valley bakery in Marlboro, NY that just completed its first full year of business. Feast your eyes on Hazel Rose Baking Company below, and keep scrolling for the best black and white cookie in the Hudson Valley.
Have You Tried Marlboro's Newest Bakery and Cafe?
Check Out These Delectable Treats From Hazel Rose Baking Company
18 Hudson Valley Bakeries With the BEST Black & White Cookies
From Kingston to Poughkeepsie, to Ellenville and Newburgh. We've got the B&W cookie map covered for you. Who's down for a Hudson Valley Black and White Cookie road-trip-taste-test?
More From Hudson Valley Post