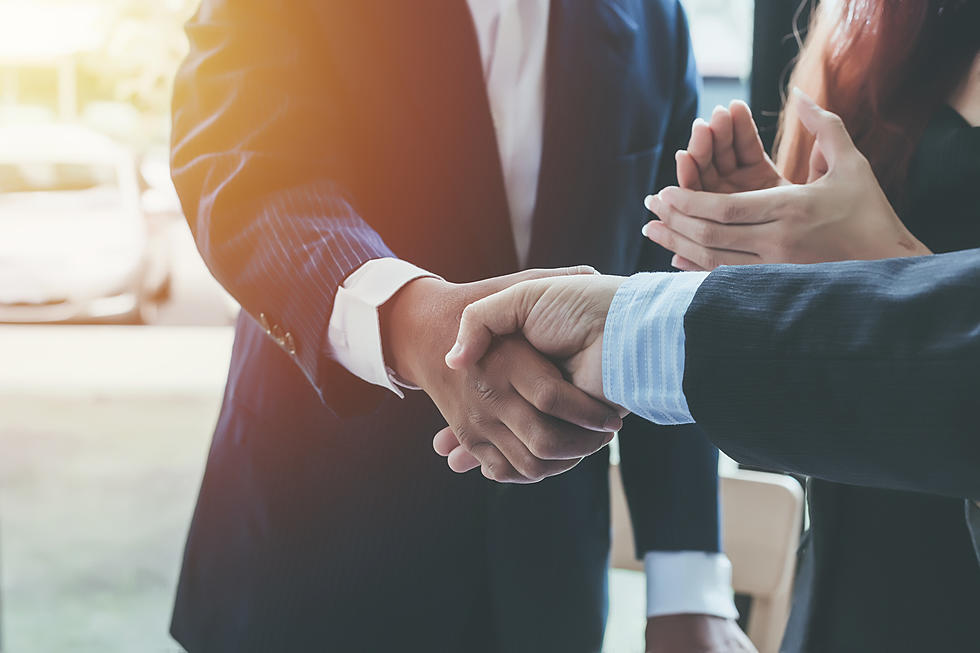 District Attorney Candidate Shook Hands With Convicted Felon
Getty Images/iStockphoto
A man running for district attorney in the Hudson Valley was photographed shaking the hand of a convicted felon, the alleged leader of a Black Panther Party who advocated violence against police.
A campaign mailer supporting David Clegg's bid to become Ulster County District Attorney shows Clegg shaking hands with Ismail Shabazz, aka Gary Faulkner.
Shabazz was indicted for selling six illegal weapons to an FBI informant, convicted and sentenced to state prison.
According to the Mid Hudson Association of Chiefs of Police, Shabazz was the subject of a federal investigation by the FBI's Joint Terrorism Task Force in 2013, when it was learned that as the leader of the New Black Panther party in Kingston Shabazz had recruited members of the Bloods Street Gang and was advocating violence against police officers.
"Mr. Clegg's touting of his association with this convicted felon who advocates violence against police officers is an affront to every man and woman who serves to protect their community, both here and throughout Ulster County. Clegg's candidacy should offend every law-abiding citizen in Ulster County, President of the Mid Hudson Association of Chiefs of Police Joseph A Sinagra said in a statement.
Clegg's campaign staff didn't deny Clegg shook hands with Shabazz but said they didn't send out the mailer, adding Clegg shook hands with everyone at the event.
"The photo was taken at Dave's campaign kickoff event, and Dave shook the hands of everyone who approached him. An independent political action committee (PAC) produced and sent the mailer," Clegg's campaign manager told Hudson Valley Post in an email. "The Clegg campaign had no knowledge of the mailer until it arrived, and has no connection whatsoever with the PAC."