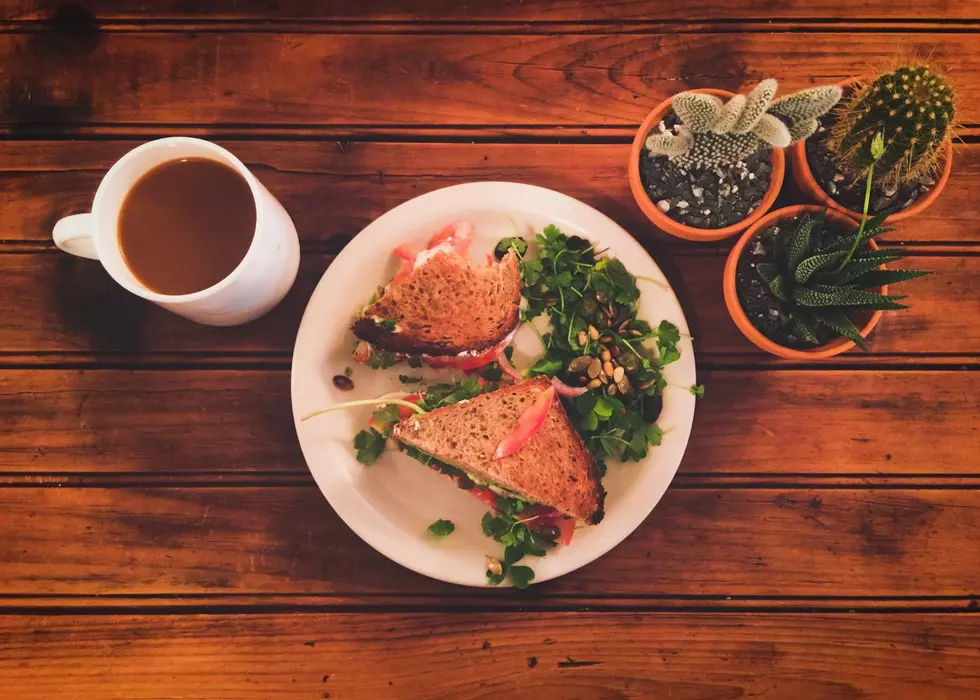 A New Craft Beer and Local Food Spot Hits New Paltz
Photo credit: Emily Fox
The downtown New Paltz food scene is growing again --- Welcome McFoxlin's!
Just marking their 1 month anniversary, McFoxlin's seeks to create a space that make people feel comfortable hanging out during all parts of the day.  First time business-owner Emily Fox and her partner had been on the hunt for a space to open a restaurant that highlights local ingredients, beer, wine and ciders, and have found that spot at 5 Church Street in New Paltz, conveniently on the same road as 3 other women-owned businesses.
In case you were wondering, the name is a combination of Emily and her partner's last names.
Right now McFoxlin's is offering breakfast and lunch (all day for both, score) but currently working to expand to a dinner menu in the near future as well.  Check out the menu here.  In the kitchen you'll find Chef Ashley Nickell who helped to run her family operated Florida restaurant group before bringing her talents to the Hudson Valley, and, was on Hell's Kitchen with Gordon Ramsey.
Owner Emily Fox shared the following:
If Napa Valley makes you think wine - I'm hoping the Hudson Valley soon makes you think great farm produce and an incredible craft brewing scene. The talent we have locally is amazing and I can't wait to share limited releases, super fresh and rare bottles, and everyday drinks. We're also going to have sparkling wine on one of our 12 tap lines. Our chef has been making ice cream, sorbets, and vegan options - and while I'm biased - nothing beats a little cava on top of locally made strawberry sorbet - except maybe one of our affogatos over our caramel ice cream! And of course - our ice cream is made from local cream
Self-described as a highly curated bottle shop, a quick and easy breakfast spot, an "I don't want to spend $20" on lunch place, a fun after work drink hang out, a date night with dessert - McFoxlin's sounds like quite the fit for New Paltz!
More From Hudson Valley Post