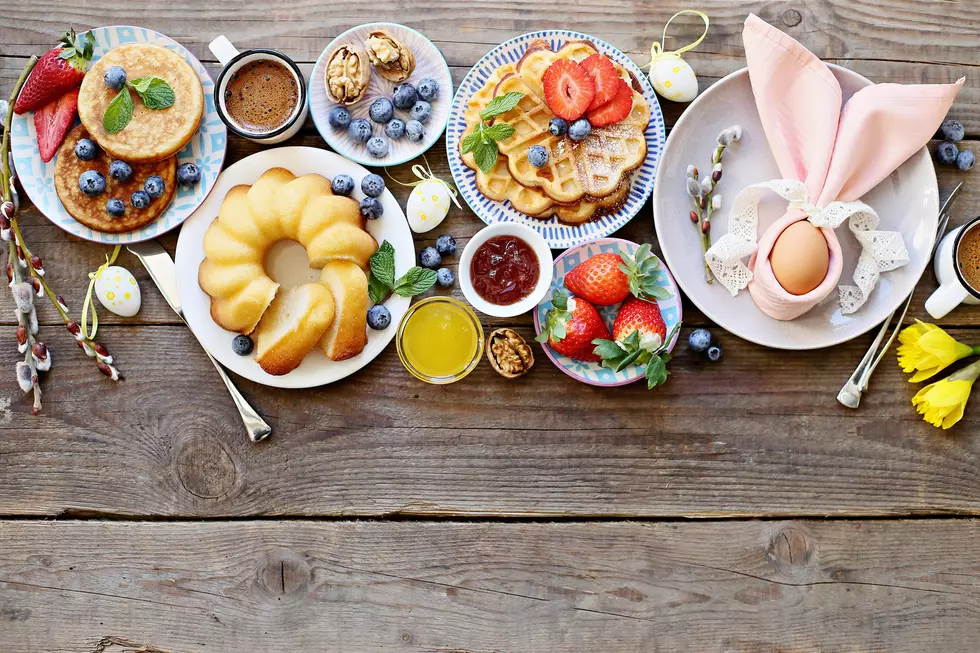 Where to Enjoy Easter Brunch in the Hudson Valley
los_angela
What's the first thought that comes to mind when you hear brunch? Is it, endless mimosas, or many options of delicious food? For myself, I would say both. There's something about brunch that just excites us so anytime that this is an option, I'm there. I love that fact that you can stay there for hours and you can get breakfast food all day.
Here in the Hudson Valley, there are a bunch of cool places to enjoy brunch. On the other hand, Easter is right around the corner so it would only be right if I hooked you up with the latest spots that are offering the best meal of the day.
Let's check out these fun brunch options within the Hudson Valley.
Bunny Brunch, The Venue at Winding Hills Golf Club
Montgomery, NY
April 3, 2021 at 10:00 am
What's better than brunch and the Easter bunny? Looks like this brunch will include both. This venue and the golf course have beautiful grounds for any event. There are three time slot options at 10am,12 noon and 2pm. The tickets need to be purchased in advance by 845 457 9875. Get more details here.
Easter Sunder Brunch, Stagecoach Inn
Goshen, NY
April 4, 2021 at 10:00 am
Enjoy Easter brunch in the heart of historic Goshen. The Stagecoach Inn was built in the mid 1700's and has been up and running since the 1800's. In 2015, Stagecoach Inn was then remodeled. To make reservations, be sure to call 845 294 5526.  You can also visit the menu online here.
Easter Brunch at The Thayer Hotel
West Point, NY
April 4,2021 at 10:30am
The Easter Bunny will also make its appearance at this landmark and brunch spot. At the Thayer Hotel at West Point is known for a lot of historic things but this month, brunch specifically. Seating will be available at 10:30 am, 11am and 1:30pm. You can make reservations here.
Easter Sunday Brunch, Diamond Mills Hotel & Tavern
Saugerties, NY
April 4, 2021 at 10:00 am
Diamond Mills takes pride in continuing the tradition of having their Easter Brunch overlooking the beautiful view of the Esopus Falls. Their executive chefs have planned the menu and some favorites for Easter. You can check out the menu on Facebook and call to make reservations, 845 247 0700.
What are you your plans for Easter? Will you attend an Easter brunch?
Hot Breakfast Ideas
More From Hudson Valley Post