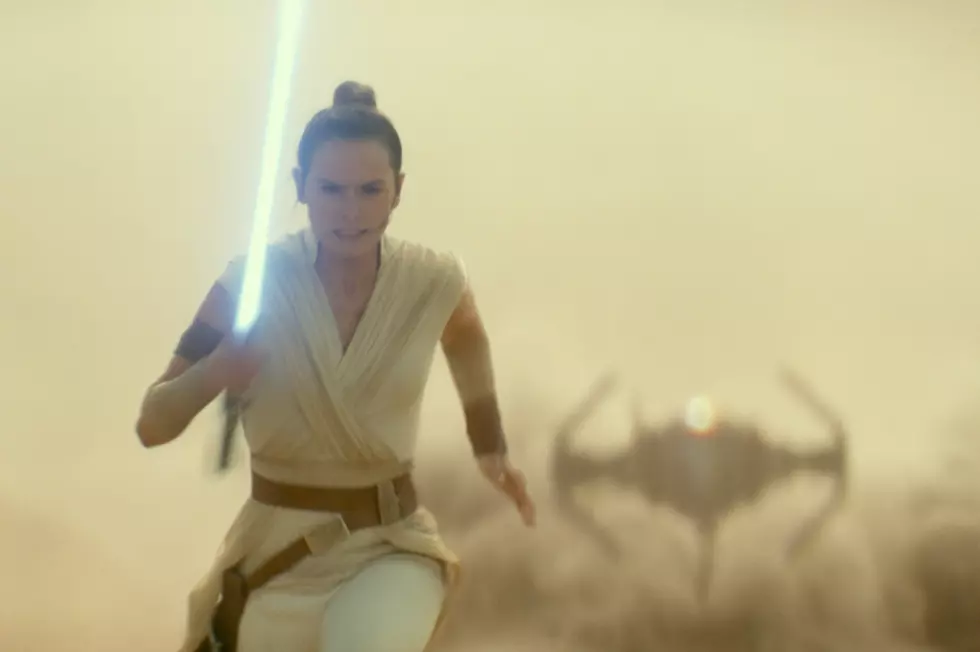 We're Sending Your Family to the Hudson Valley Star Wars Premiere
Lucasfilm Ltd.
The force is strong with the WPDH listeners.
This holiday season the Boris and Robyn Show is sending you and your family to see the premiere of Star Wars The Rise of Skywalker. You and three guests will get reserved seats on opening night, December 19, to see the final film in the Skywalker saga.
To get your tickets, just stop by any of the Boris & Robyn Show's live broadcasts in December. Each Wednesday WPDH will be broadcasting live from a different Dunkin' Donuts location from 6 to 10am, collecting gift cards for The Children's Home of Poughkeepsie. Make a donation and enter to win at each location. At the end of every live broadcast, The Boris & Robyn Show will pick one winner who will receive four tickets to the Star Wars premiere night.
12/4: Dunkin' Donuts on Route 9D, Wappingers Falls
12/11: Dunkin' Donuts on Route 9 across from Hannaford in Wappingers Falls
12/18: Dunkin' Donuts on Route 9 in Hyde Park.
The Children's Home of Poughkeepsie will use the gift cards generously donated by people of the Hudson Valley to purchase toys and gifts for all of the kids in their care. For younger kids, workers can purchase specific toys that are on those letters to Santa. Older kids, who would rather shop for their own specific styles and fashions, are thrilled just to receive the gift cards. And for those expensive electronic devices, multiple gift cards can be combined to create those wow-moments of surprise we all remember having on Christmas morning.
Gift cards will be accepted from any store in any amount. For more information on The Children's Home, you can visit their website and learn about the incredible work they do for kids right here in the Hudson Valley.
Read more:
BONUS VIDEO
More From Hudson Valley Post