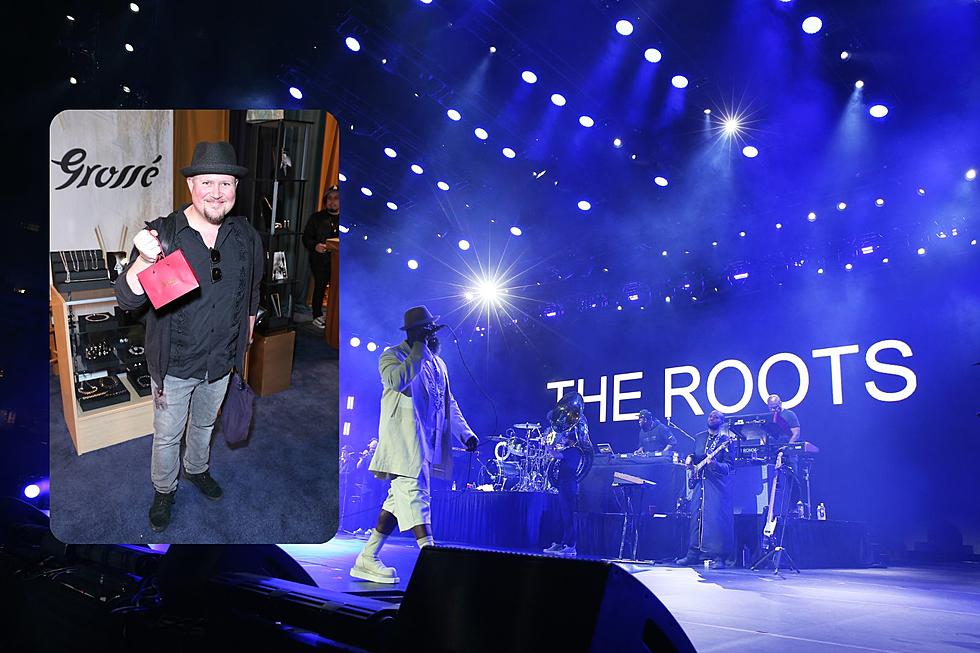 Grammy Award Winner Opens Hudson Valley's Newest Live Music Lounge
Getty Images
If you've ever watched The Tonight Show Starring Jimmy Fallon (a Hudson Valley native), you've definitely been exposed to the music of his house band, The Roots, sometimes referred to as 'The Legendary Roots Crew.'
One of the members of the Roots, Ian Hendrickson-Smith, who happens to reside in the Hudson Valley, just gave us music lovers something new to get excited about, a live music lounge.
Uncle Cheef's in Brewster is now open for business!
Roots Band Member Opens Brewster, NY Music Lounge
It's no secret that the Hudson Valley loves their live music, and that over the years, plenty of incredible musicians have made their way to one of the area's venues.
Now, though, we have a venue that is owned and operated by an incredible musician that we can brag about.  He's a five time Grammy award winning saxophonist, member of The Roots, Tonight Show musician, and apparently known as Uncle Cheef, but you may better recognize him as Ian Hendrickson-Smith.
In an Instagram post just this week, Hendrickson-Smith shared that he's always wanted to have his own club to play in and curate...explaining that he was almost there a number of years back but then plans got put on hold.
Pandemic vibes got me rethinking the club concept and we (my business partner and lovely wife) started looking at spaces to see if we could find something up where we live in Brewster that would possibly make sense to get it going.
Uncle Cheef Music Lounge Now Open in Brewster
It seems that things have all fell into place for Hendrickson-Smith and his wife Jenny, who have given us a little preview of what to expect at the new live music lounge here in the Hudson Valley.
'American Tapas-style share plates, a full bar featuring craft cocktails, a hefty wine list and an emphasis on tequilas, mezcals, all served lovingly in a warm, magical space.' A quick look through their online menu shows they're supporting local, with Mill House Kolsch on the draft beer list, too.
Hendrickson-Smith shared that he's not done with the space yet, with 'big plans for a streaming/recording studio concept' in the works, but Uncle Cheef's is now open on Route 22 at the junction of 84 and 684 in Brewster, with an extensive event calendar including a few performances from Uncle Cheef, Ian Hendrickson-Smith, himself.
15 Best Music Venues in New York State
We asked, and you answered. These are the Top 15 Music Venues in New York as voted by you, the New Yorker.
Hudson Valley Can't Live Without These Foods and Drinks
We asked our listeners, "What Food and Drink Could You Not Live Without?" And we got your answers!
More From Hudson Valley Post