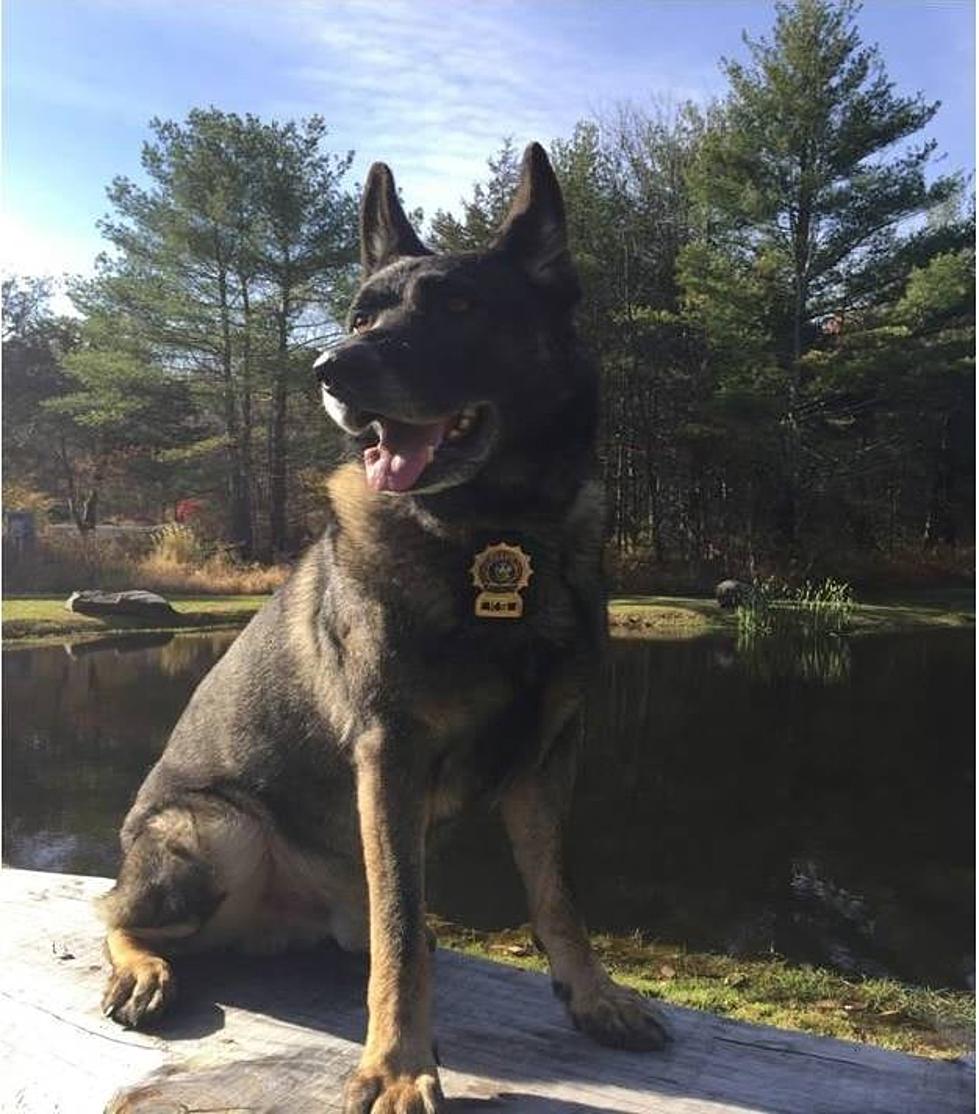 Ulster County Sheriffs Office K-9 Officer Passes Away
Ulster County Sheriffs Office Facebook
According to the Ulster County Sheriffs Offices Facebook page, retired K-9 officer Triton has passed away.
K-9 Triton was born back on March 12, 2010 and after training extremely hard with his handler, Sheriff Deputy James Mullen, joined the Ulster County Sheriffs Office in 2011 and stayed in service until 2017, when he retired from active duty.
The post stated that officer Triton, passed on August 5, 2020 after battling a brief illness.
The Sheriffs office said that Officer Triton will be greatly missed and forever remembered by all of his first responder family, especially Deputy Mullen and his family.
To honor K-9 Triton for his service to the sheriffs office, his name will soon be engraved on the K-9 memorial, which is located at the Ulster County Law Enforcement Center in Kingston. The engraving ceremony will be done at a later date.
Once the post went live on Facebook on August 6th, many folks left condolence comments that included messages of thanks for years of service, rest in peace comments and one that was a heartfelt message from another Sheriffs office, that wanted to send thoughts and prayers to Tritons handler, Deputy Mullen as well as Triton.
The Delaware County Sheriffs Office wrote, "The members of the Delaware County Sheriff's Office extend our most sincere condolences to Deputy James Mullen, the Mullen family and the members of the Ulster County Sheriff's Office on their loss of K-9 Triton. Thank you for your outstanding service. Rest In Peace beautiful boy."
Rest in peace Triton and thank you for your years of service from all of us in the Hudson Valley.
How to Stock a Golf Bag
More From Hudson Valley Post