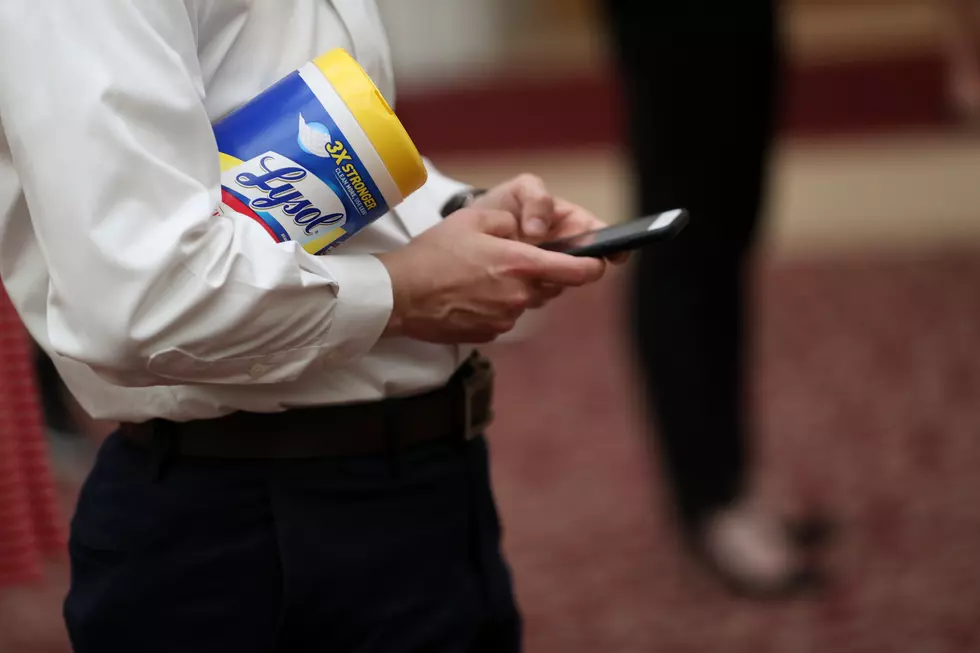 How to Make Your Own Disinfectant Wipes in a Pinch
Getty Images
It starts with a roll of paper towels that you need to slice in half the short way so it fits into a round jar or container. When you have it cut in half and in the resealable container (make sure it is one that you can label) then complete the following steps:
Combine  1 cup 70% Isopropyl Alcohol, with 2 cups water (preferably distilled water) and 1 tablespoon dish detergent.
Pour this over the 1/2 roll of paper towels that you have stuffed in your resealable container. Just a note, one of the sites, mentioned that depending on the absorbency of your paper towels you might need to double this solution amount.
Allow this to absorb for a few minutes, so the towels get completely saturated.
You will notice after a few minutes, you will be able to remove the inner cardboard core from the paper towels, and that is how you will be able to pull them, one at a time, from  your container to use them to wipe down and clean surfaces.
Is it worth it to make them or will you just use a cleaner and a paper towel until you can find the wipes back on the shelves? What is your go-to cleaner when you want to disinfect surfaces?
5 Things You Might Not Know About the Walkway Over the Hudson
Look Inside the New Hudson Valley Wegmans
More From Hudson Valley Post