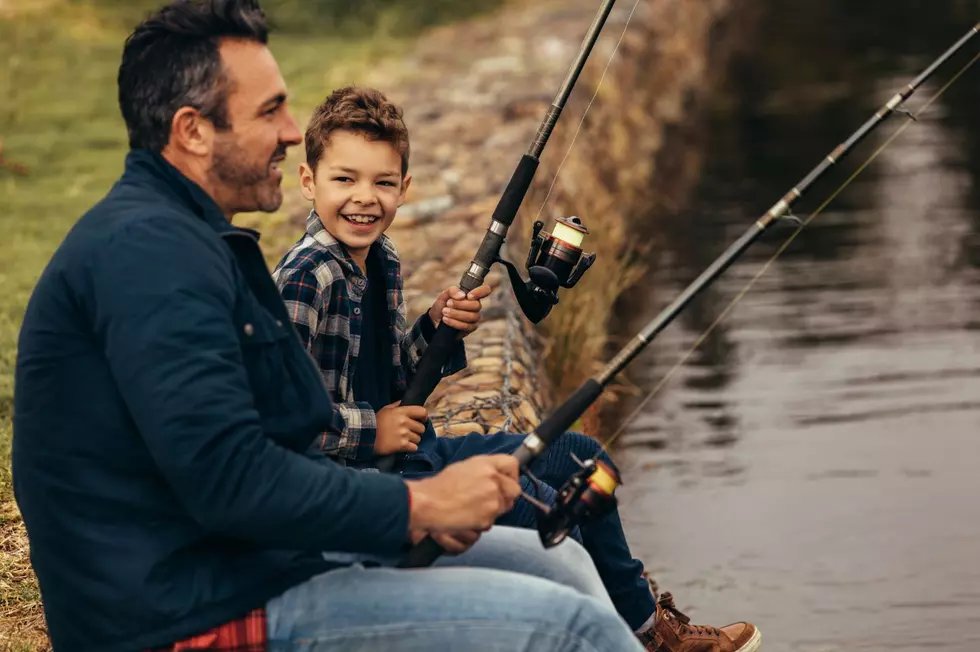 This Upstate New York Metropolis Was Named One of the Best Fishing Spots in America
Canva
When you think of fishing in New York, what location does you mind take you to? Maybe on a little lake in the Adirondacks or a river near the Canadian border like the St. Lawrence?

While places like the Adirondacks or St. Lawrence River are great, those are not the best places to fish in the state. Actually, the best place in New York for fishing has also been named one of the best places in the United States to fish and it's probably not where you would expect.
FishingBooker is the world's largest platform for booking fishing trips and has put together a list of the best fishing destinations in the United States for 2023. Out of all the best fishing spots in New York, FishingBooker has placed Rochester on its top 12 list.
READ ALSO: How To Get a Fishing License in New York State
Rochester did not make FishingBooker's list of best fishing destinations in 2021 or in 2022, but it's there for 2023 which is convenient if you're a little bored with your current spot and open to a road trip.
According to FishingBooker, Rochester made the list because, "Thanks to its unique position, the city offers an incredible variety of angling options." FishingBooker also points out that Rochester is ideal because you can pick where you want to fish be it the "Genesee River, the Irondequoit Bay, or the scenic Finger Lakes."
READ MORE: This Upstate New York City Named One of the Safest in America
It would seem that Rochester made the top 12 list not only for its fishing options, but because it's a destination location because of its many museums, an amusement park, and year-round butterfly garden so even when the fish aren't biting, there's something to do.
LOOK: 23 astronomical events to look out for in 2023
Sta



cker
compiled a list of 23 astronomical events to observe in 2023 using a variety of news and scientific sources.
States with the most registered hunters
Stacker
analyzed data from the U.S. Fish and Wildlife Service to determine which states have the most registered hunters. Read on to see how your state ranks on Stacker's list.
LOOK: Here are the pets banned in each state
Because the regulation of exotic animals is left to states, some organizations, including The Humane Society of the United States, advocate for federal, standardized legislation that would ban owning large cats, bears, primates, and large poisonous snakes as pets.
Read on to see which pets are banned in your home state, as well as across the nation.
More From Hudson Valley Post