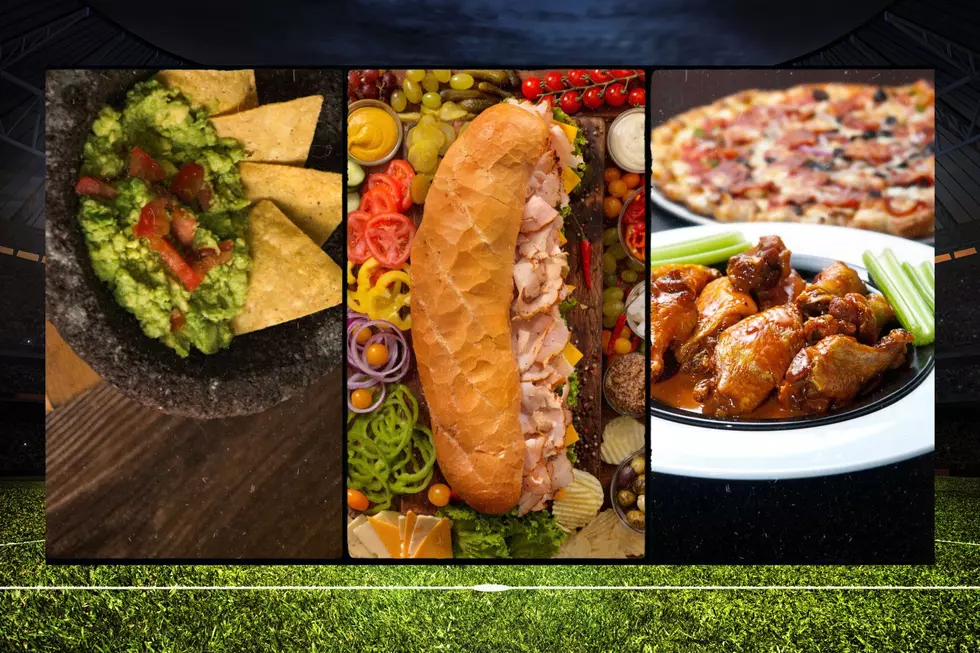 The Supreme Super Bowl Meal Guide for Westchester, NY
Canva, rudisil from Getty Images, LauriPatterson from Getty Images, NAtalia Cårdenas from Studio Mexico, f9photos
In case you didn't realize, but Super Bowl LVII is this weekend! This Sunday, the Philadelphia Eagles will face off against the Kansas City Chiefs to win this year's Vince Lombardi Trophy! Obviously, I am excited for the game, but I am even more excited for the food.
Right behind Thanksgiving, I think most Americans will tell you that the Super Bowl is their favorite special occasion for chowing down on their favorite food. Back in college, we would feast like kings and queens. Not only did people buy some good snacks, I lived with and was surrounded by some incredible cooks. Mainstays on our menu included Mexican Cuisine, Subs & Sliders, and Pizza & Wings.
The Best Westchester Restaurants for Mexican Food for the Super Bowl
In college, I had Mexican and Puerto Rican roommates, and each one of us were pretty good cooks. We all learned from each other, and we experienced the best of backgrounds. Rarely did we throw a party without empanadas, beef barbacoa, fresh guacamole and more. (And when we were of legal age) We would have pitchers filled to the brim with Margarita mix. In case you don't have as talented friends as I do to cook all this stuff for me, I recommend these Westchester restaurants:
10 Best Restaurants for Mexican Cuisine in Westchester, NY
According to reviews on Tripadvisor, these restaurants are the best in and around Westchester County, New York.
The Best Westchester Restaurants for Subs & Sliders for the Super Bowl
Better Homes and Gardens rated Sliders among the most popular Super Bowl foods for game-day snacking last year. Whether they are burger sliders, pulled-pork sliders, meat ball or chicken parm sliders, or cold cut sliders, they are perfect to place on your plate along your other comfort food. That, and you can never go wrong with have a large sub to split with your family and friends. How I would love to have a large Italian combo at this year's Super Bowl party. If you want any of that, too, then these Westchester delis may be able to help.
The Best Delis You Must Try in Westchester, New York
According to Yelp reviews, these Westchester delis are to die for. Don't believe me? Check out the glowing reviews left by people like you below!
The Best Westchester Restaurants for Pizza & Wings for the Super Bowl
Now, for the linchpin of any Super Bowl party: the pizza and wings. Is it even a Super Bowl party without any of these? Pizza and wings are essentially the bread and butter of your Super Bowl party. They are the most expected thing son the menu, and the items that you really shouldn't screw up. We got the best pizzerias for you to look into in Westchester below:
20 Best Pizzerias Around Westchester According to Google
Each of these fine Westchester pizzerias has a rating of 4 Stars or higher according to reviews on Google. The next question is, "who is calling in the order?"
More From Hudson Valley Post