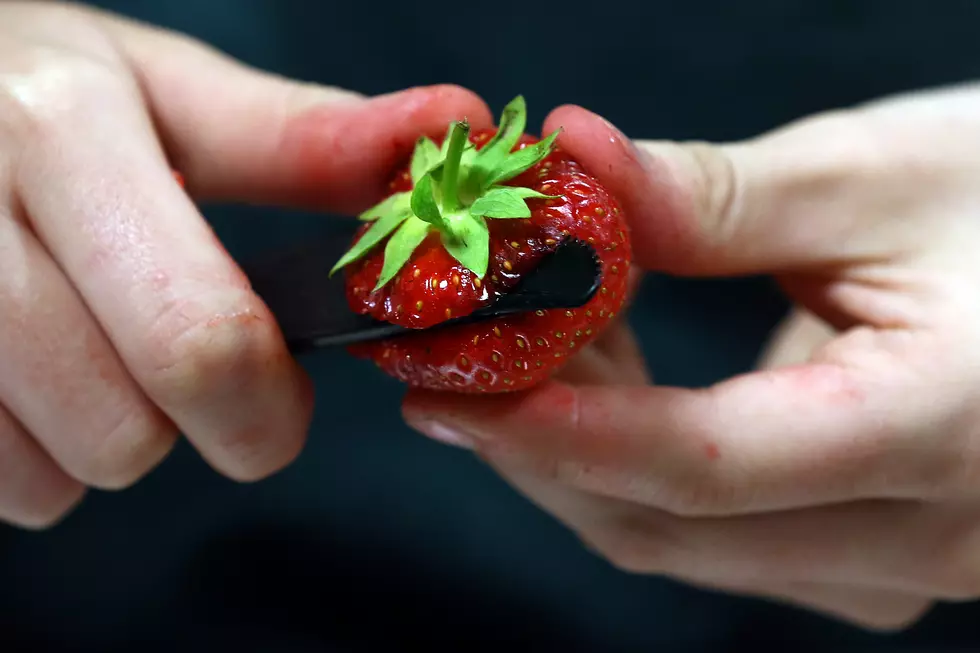 Strawberry Festival This Saturday in Accord
Carl Court /Getty Images
There is nothing quite like biting into a juicy fresh picked strawberry. And this is the time of year for those delicious little fruits. Here in the Hudson Valley there are lots of strawberry festivals to ring in the summer, and one is coming up this Saturday in Accord.
This Saturday, June 22, head to Saunderskill Farms at 5100 Route 209 in Accord from 10 am - 3 pm for the Strawberry Festival. Celebrate strawberry season with pick your own strawberries, live music from Mr. Oh!, face painting and henna, a petting zoo, and strawberry everything! Try the strawberry shortcake, strawberry lemonade, strawberry milkshakes, strawberry scones and more. There will also be local food and craft vendors. Leashed dogs are welcome at this event and on the outdoor patios, however, there is a no-pet policy in the market and strawberry patch.
Admission to the Strawberry Festival is free. Parking will be in the field behind the building. For more information, visit the event facebook page.
Read more:
BONUS VIDEO
More From Hudson Valley Post