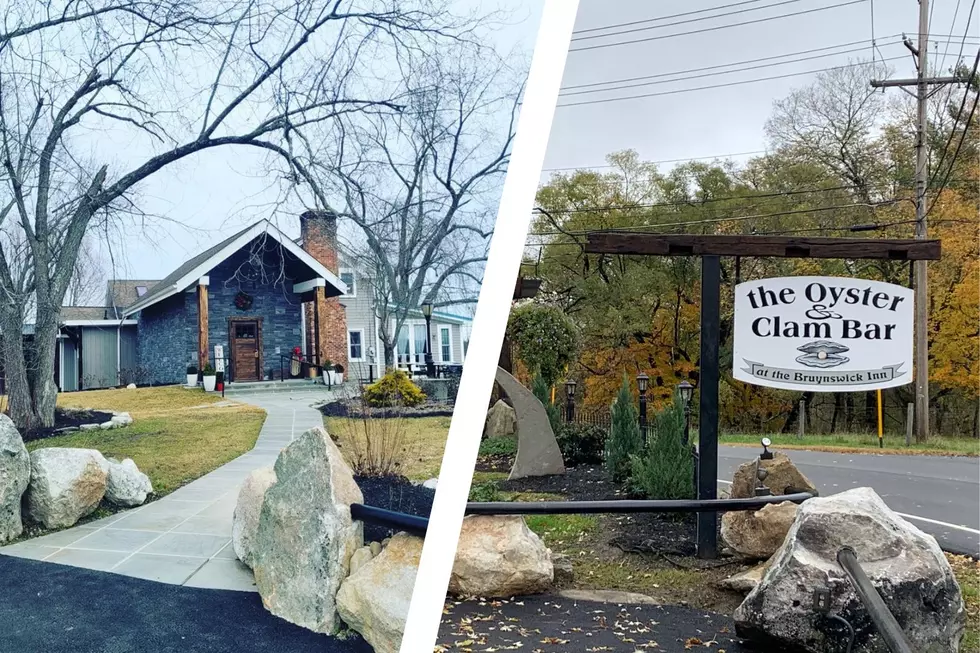 New Exciting Raw Bar Restaurant Opens In Hudson Valley
Canva / The Oyster & Clam Bar at the BruynswicK Inn / Corey's Pickles via Facebook
Fans of the original Bruynswick Inn Restaurant, I am sure were sad when they found out late last year that the restaurant was up for sale. The last dinner served there according to their Facebook page was served on December 8th, 2022. Comments left behind on the page wished the old owners good luck.
Now in what seems to be a short turnaround time, the happy news has arrived through social media that the new restaurant at that location is ready to open for dinner guests.  With some renovations and a new menu in what seems like no time at all, we have a new restaurant in its place that seems like it will be delicious.
Oyster & Clam Bar at the Brunswick Inn Opens in Wallkill New York
The Bruynswick Inn Oyster & Clam Bar is now open at 2162 Bruynswick Road in Wallkill, New York.
They are newly renovated and the doors are open for dinner Thursday through Monday from 3 PM to 9 PM they take their last reservation at 8:30 PM (845) 524-4757. They made the announcement today and it seems like customers are excited to stop in and enjoy their Raw Bar and more.
The menu has a great variety of choices and will be offering some local favorites including Corey's Pickles alongside their burger and sandwich choices. Corey's shared this news on their Facebook page earlier today (January 11, 2023)
They are set to open tomorrow and will be serving up a fresh garlic dill pickle with their burgers & sandwiches. They will also be offering our hot & spicy pickles with their Bloody Marys. The restaurant and menu look awesome! We wish them the best of luck on this journey!! (via Corey's Pickles Facebook)

 
Raw Bar Near New Paltz New York
The Oyster & Clam Bar at the Bruyswick Inn's menu is available to look at before your visit both on their social media and
their website
. The Raw Bar offers 7 different selections including Oysters and Bubbles which is a dozen oysters served with a bottle of house Prosecco. For raw bar fans, this could be quite a treat.

The menu also offers starters, soups, salads, sandwiches, main dishes, and sides. Everything from burgers to rice bowls to steaks. There is no dessert listed but I can't imagine they don't have something sweet to finish your dinner with even if it is an after-dinner cordial.
Places to Eat in Ulster County New York
Hidden Gem Hudson Valley Restaurants
These Hudson Valley restaurants aren't really hard to get to or to find nor are they really off the beaten path. They just might not be on your daily travel route around Orange and Ulster Counties. Check your GPS and put them on your restaurant list for an upcoming night out.
Hudson Valley Honey Makers
We ask the Hudson Valley where they like to get their honey and they gave us all these selections. Hopefully, we have included your favorite. If we miss one let us know so we can add them to the list. Local honey is good food and good for you and we want to make sure you can get honey that is made close to where you live in New York.
More From Hudson Valley Post