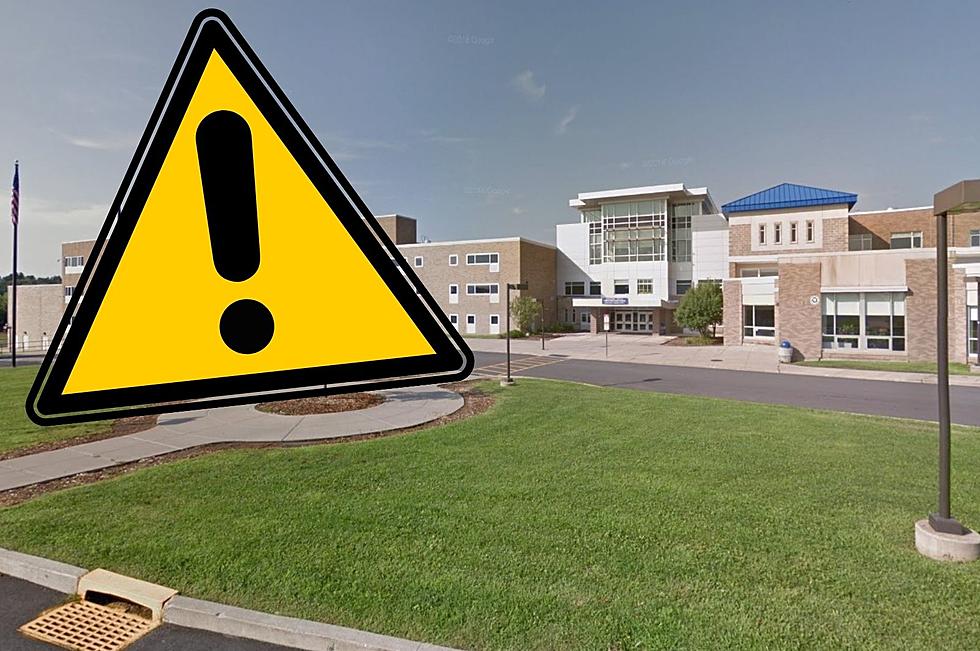 "Threat of Violence": Middletown, NY Schools Closed Today
Google Maps/Canva
After receiving a report from local police, Middletown, NY city schools will be closed today.
Threats of Violence in Hudson Valley Schools
This is far from the first closure in the Hudson Valley this year after an intercepted threat. In February, Poughkeepsie schools were closed after a potential shooting was mentioned on social media. In March, two young students were arrested for making "terroristic threats" over the app Snapchat. So why are schools closed today in Middletown?
School Threats in Middletown, NY
Middletown City Schools say that "out of an abundance of caution," a threat against Middletown high school will result in the entire district closing today. From superintendent Amy Creeden:
Late last night, we received notification from the City of Middletown Police Department of a potential threat of violence against our High School. Out of an abundance of caution, all Middletown City schools will be closed on Friday, April 8, 2022. We will not provide any out of district or private school transportation.
Creeden continued to explain that the school closures would allow both Middletown and Wallkill police "an opportunity to fully investigate this threat without placing our school community at risk."
Unfortunately Nothing New
Sadly, these worries have been around for decades. I was about to enter Rondout Valley High School when the tragic Columbine shooting shocked our country and sent schools and other large public places scrambling for solutions. I remember the rise (and fall) of mandated clear backpacks, safety drills, and even the Hudson Valley Mall briefly banning shopping bags from their movie theaters. Over 20 years later, we seem to still be trying to tackle the same issue. While the investigation in Middletown continues, Poughkeepsie schools have made a change in how they monitor school safety.
School Safety in Poughkeepsie, NY
The district announced that metal detectors would be implemented, as well as bag searches. They also announced plans for an increased "safety monitor" and resource officer presence in both the middle and high schools. Good to see steps being taken, but they sound so similar to actions in the past. It seems, though, that they're looking to the future as well
The Gaggle App in Hudson Valley Schools
There's a new digital safety development. A technology company called Gaggle, which provides "student safety that saves lives", according to their website, is adding Poughkeepsie schools to their client list. Their solutions include "Safety Management":
Machine learning technology flags concerning content in students' school-issued accounts for review and blocks potentially harmful content... Gaggle helps K-12 districts see the early warning signs so they can take action to protect students from harming themselves or others—before it's too late
How effective this technology will be in Poughkeepsie is of course yet to be seen, but it's refreshing to see districts like Poughkeepsie trying some new solutions to a plaguing problem.
Gun Crime Numbers in Hudson Valley Counties Ranked Lowest to Highest
15 New York Towns Among Safest in America
More From Hudson Valley Post