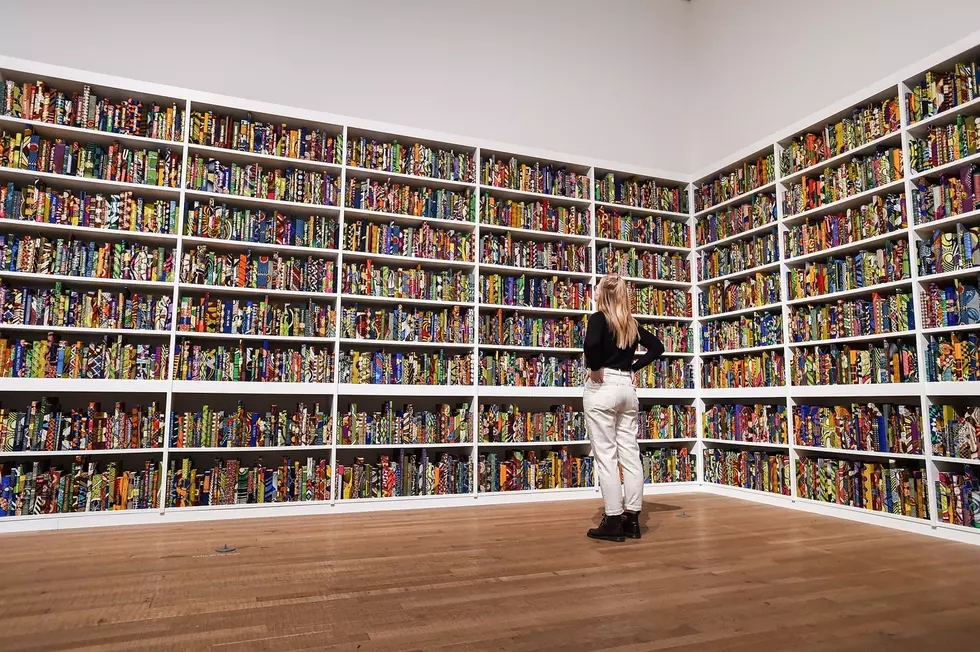 Local College One of Top US Schools Offering No-GMAT Program
Getty Images
Want to get yourself into an online business school but don't have time to take the GMAT's? No worries. There is a school close to home that ranks high on the nation wide list of schools that say you don't need a GMAT to get into their programs.
What is a GMAT? They are the Graduate Management Admission Tests which "assess certain analytical, writing, quantitative, verbal, and reading skills in written English for use in admission to a graduate management program."
MBA Central announced this week that there are 550 schools that they reviewed and here are the top 50 that have either said you don't need the GMAT or they have waivers in place. According to their press release, this is how MBA Central compiled the list of schools:
We gathered data from each MBA website, the leading online MBA ranking systems, accrediting agencies, and the National Center for Education Statistics. Each school was then ranked upon their affordability, quality of classes, and support services for online students.
The Top Three schools, according to this study are University of Nebraska-Lincoln's College of Business in Lincoln, Nebraska in first place. Coming in second is Embry-Riddle Aeronautical University Worldwide's College of Business in Daytona Beach, Florida, and then in third place is the University of Massachusetts Lowell's Robert J. Manning School of Business in Lowell, Massachusetts.
The remaining schools (in the Top 50) are listed in alphabetical order:
Auburn University Raymond J. Harbert College of Business -- Auburn, Alabama
Cameron University School of Graduate and Professional Studies -- Lawton, Oklahoma
Carson-Newman University Adult and Graduate Studies -- Jefferson City, Tennessee
Central Michigan University College of Business Administration -- Mount Pleasant, Michigan
City University of Seattle School of Management -- Seattle, Washington
Clarion University College of Business Administration and Information Sciences -- Clarion, Pennsylvania
Colorado State University College of Business -- Fort Collins, Colorado
DeSales University Division of Business -- Center Valley, Pennsylvania
East Carolina University College of Business -- Greenville, North Carolina
Frostburg State University College of Business -- Frostburg, Maryland
James Madison University College of Business -- Harrisonburg, Virginia
Kettering University School of Management -- Flint, Michigan
Lehigh University College of Business and Economics -- Bethlehem, Pennsylvania
Marist College School of Management -- Poughkeepsie, New York
National University School of Business and Management -- La Jolla, California
North Carolina State University Poole College of Management -- Raleigh, North Carolina
Regent University School of Business & Leadership -- Virginia Beach, Virginia
Texas A&M International University A. R. Sanchez, Jr. School of Business -- Laredo, Texas
Texas A&M University-Commerce College of Business -- Commerce, Texas
Texas A&M University-Kingsville College of Business Administration -- Kingsville, Texas
University of Alaska Fairbanks School of Management -- Fairbanks, Alaska
University of Maine Business School -- Orono, Maine
University of Scranton Arthur J. Kania School of Management -- Scranton, Pennsylvania
University of South Dakota Beacom School of Business -- Vermillion, South Dakota
University of Wisconsin-Whitewater College of Business and Economics -- Whitewater, Wisconsin
West Chester University of Pennsylvania College of Business and Public Management -- West Chester, Pennsylvania
Western Kentucky University Gordon Ford College of Business -- Bowling Green, Kentucky
Read more:
BONUS VIDEO
More From Hudson Valley Post