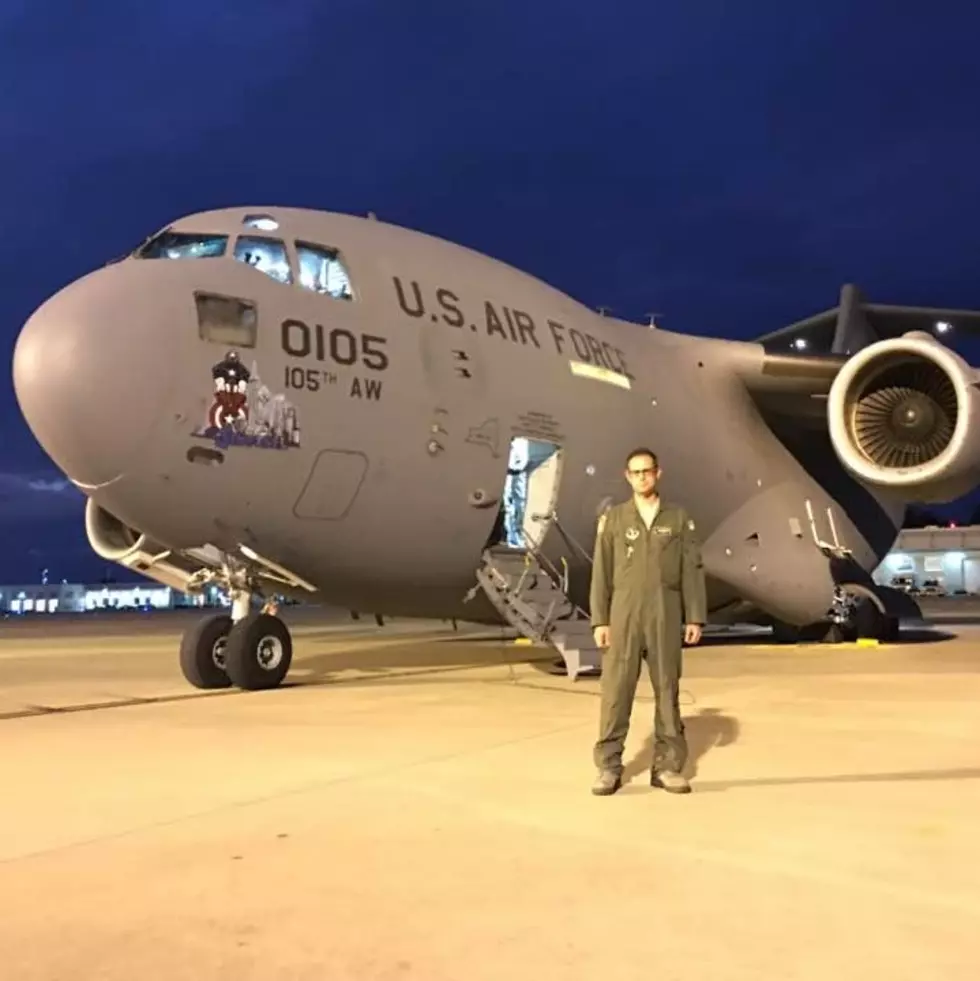 Hudson Valley Air Force Pilot Survives Battle With COVID-19
Sara Jancsy/FB
A Hudson Valley Air Force pilot who fought in Afghanistan and Iraq survived COVID-19 after spending nearly a month in the hospital, including 10 days on a ventilator.

Enter your number to get our free mobile app
On March 26, after a week of not feeling well, Stewart Air National Guardsman Major Paul Tucker Jancsy started having trouble breathing and was rushed to a hospital where he later tested positive for coronavirus.
The now 40-year-old joined the Air Force after 9/11. The pilot who served in Afghanistan and Iraq was healthy before COVID-19 but his health quickly worsened and on April 2 he was put on a ventilator.
Jancsy is a member of the 105th Airlift Wing out of Stewart Airpot in Newburgh. 10 days after being placed on a ventilator, on Easter, his condition improved and he was taken off a ventilator.
Live Updates: Coronavirus in the Hudson Valley
The Delta pilot was released after spending 28 days at Saratoga Hospital fighting COVID-19 on Thursday.
"The skies are blue, the sun is shining, and I'm coming home," he told News 10. "I knew I was prepared to fight, but I just didn't realize how extensive the fight would be. It was a long struggle."
As he left the hospital, he was cheered on by family, friends and members of the 105th Airlift Wing,
11 Franklin Delano Roosevelt Quotes That Will Give You Hope
More From Hudson Valley Post