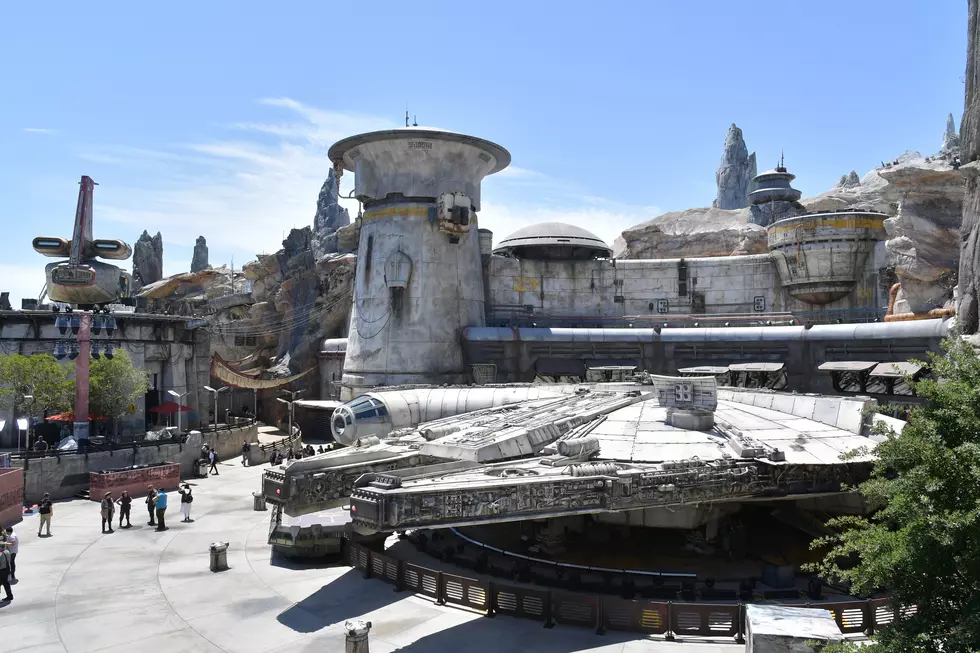 Disney's New 'Star Wars Land' Menu Item Made in the Hudson Valley
Getty Images
Disney's Galaxy's Edge theme park opened up this past weekend and visitors are being treated to out-of-this-world menu items; one of which is produced right here in the Hudson Valley.
You don't have to visit a galaxy far, far away to find the source of a new alcoholic drink being served at Oga's Cantina. The Star Wars-themed bar is just one of the immersive attractions at Disneyland's newest land called Galaxy's Edge. The theme park lets fans live out their childhood fantasies by riding on the Millenium Falcon, battling stormtroopers and taking in all the sights, sounds and tastes of Star Wars.
One of the most highly anticipated parts of the park is the cantina, where customers can belly up to the bar next to an alien and order iconic Star Wars drinks like blue milk. There are also new, alcoholic drinks concocted just for the park. One of the most anticipated drinks is being produced right here in the Mid Hudson Valley.
One of the most anticipated new drinks on the menu is actually being made in Walden, NY at the Angry Orchard cidery. Spice Runner is a "gluten-free hard apple cider with a dark red color and spices." The drink is inspired by Solo: A Star Wars Story and takes its cue from the planet Kessel, home to the famous spice mines. Luckily, you won't have to navigate the Kessel Run in less than 12 parsecs to get it, but it will cost you $11 a glass.
If you think that's expensive, you should know that it's the cheapest drink on the menu. Beer and wine range from $12 to $16, and a flight of four beers in collectible glasses will set you back $75.
Disneyland's Galaxy's Edge is now open, and the Walt Disney World version of the park is scheduled to open in the Fall of 2019.
Read more:
BONUS VIDEO