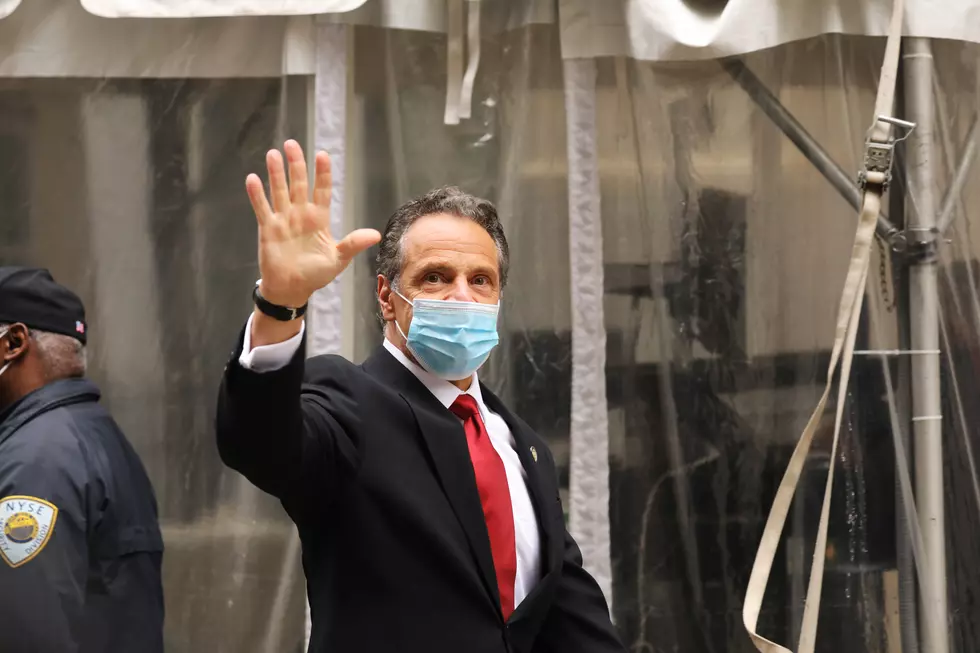 Cuomo Suggests Essential & Retail Workers Get Tested for COVID-19
Getty Images
Governor Cuomo discussed the new criteria regarding who should get tested for COVID-19 in his latest briefing to the state.
There seemed to be a reoccurring message throughout the latest press conference led by governor Cuomo and that message urged many of us to get tested for COVID-19 even if you're not showing symptoms.
Celebrity guests such as Chris Rock and Rosie Perez even joined the discussion to weigh in on the importance of New York residents getting tested while also urging your friends to get tested as well.
As many counties have entered phase 1 of New York's reopening plan we will start to see more and more people go back to work. When asked about the guidance for COVID testing, Cuomo responded by urging anyone with flu-like symptoms or who has been exposed to someone positive for COVID-19 to get tested. He added that the guidance on who should be tested has become extremely broad and that if you're an essential, front line, healthcare or retail worker you should be tested. Anyone who is open to the public could make a good candidate for testing.
According to NY.Gov, any workers returning to work in phase 1 meet the criteria for testing.

Enter your number to get our free mobile app
Read more:
Region Moving Back From Reopening Tops This Week's Hudson Valley News
More From Hudson Valley Post