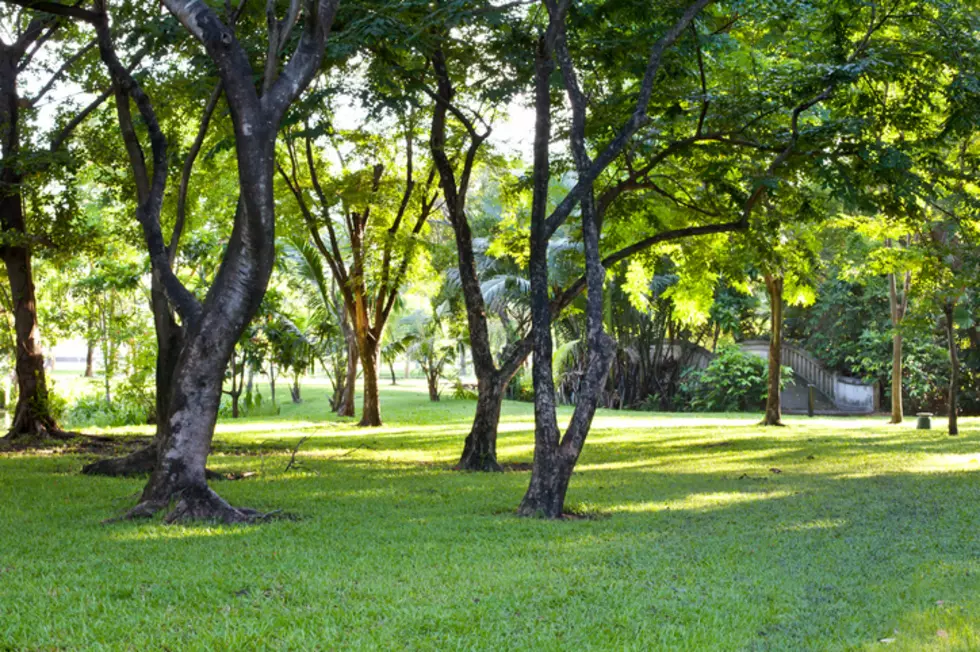 Cuomo Announces NY State Park Fees to Be Waived
CHAIWATPHOTOS
With many residents of New York social distancing, the state government has decided to waive park fees temporarily.
A lot of us are on a little bit of a hiatus from work or school right now. With many places in the state slowing down for the next few weeks many people will be looking to get out of the house and get some fresh air.
With many restaurants only running at minimal capacity and stores, casinos and gyms all shutting down the state is offering an affordable outdoor alternative. During the latest coronavirus briefing, Governor Cuomo announced that state park fees will be waived.
We're lucky to have many state parks in the Hudson Valley to enjoy. Here's a list of them:
Dutchess County
James Baird State Park
14 Maintenance Lane
Pleasant Valley, NY 12569
Mills Norrie State Park (Margaret Lewis Norrie)
9 Old Post Road
Staatsburg, NY 12580
Ogden Mills & Ruth Livingston Mills State Park
Mills Mansion 1 Road
Staatsburg, NY 12580
Taconic State Park - Rudd Pond Area
59 Rudd Drive
Millerton, NY 12546
Walkway Over the Hudson State Historic Park
Highland Entrance:
87 Haviland Road
Highland, NY 12528
Poughkeepsie Entrance:
61 Parker Avenue
Poughkeepsie, NY 12601
Ulster County
Franny Reese State Park
Johnson-Iorio Park, Haviland Rd
Highland, NY 12528
Minnewaska State Park Preserve
5281 Route 44-55
Kerhonkson, NY 12446
Minnewaska State Park Preserve: Sam's Point Area
400 Sam's Point Road
Cragsmoor, NY 12420
Orange County
Anthony Wayne Recreation Area - Harriman State Park
Palisades Parkway, Exit 17
Bear Mountain, NY 10911
Bear Mountain State Park
Palisades Parkway or Route 9W North
Bear Mountain, NY 10911
Beaver Pond Campgrounds - Harriman State Park
700 Kanawaukee Road
Stony Point, NY 10980
Goosepond Mountain State Park
1198 New York 17M
Chester, NY 10918
Harriman State Park
Seven Lakes Dr / Bear Mountain Circle
Highland Lakes State Park
55-223 Tamms Rd
Middletown, NY 10941
Lake Sebago Beach - Harriman State Park
Palisades Interstate Park Commission
Bear Mountain, NY 10911
Lake Tiorati Beach - Harriman State Park
2300 Seven Lakes Drive
Southfields, NY 10975
Lake Welch Beach - Harriman State Park
800 Kanawaukee Road
Stony Point, NY 10980
Schunnemunk State Park
Sebago Cabin Camp - Harriman State Park
Seven Lakes Drive
Harriman State Park, NY 10901
Silver Mine - Harriman State Park
Palisades Interstate Park Commission
Bear Mountain, NY 10911
Sterling Forest State Park
116 Old Forge Road
Tuxedo, NY 10987
Storm King State Park
Mountain Road
Cornwall-on-Hudson, NY 12520
Fahnestock State Park (Clarence Fahnestock)
1498 Route 301
Carmel, NY 10512
Read more:
BONUS VIDEO
More From Hudson Valley Post