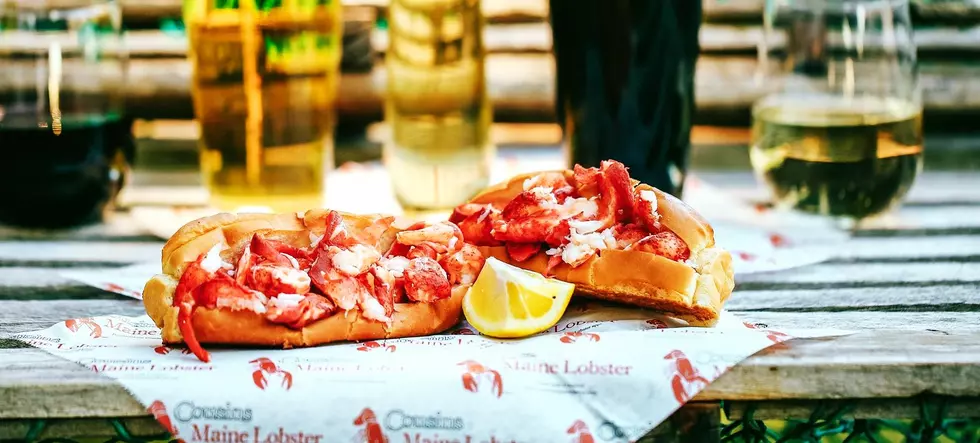 Cousin's SOLD OUT Except for Take Out This Weekend
Cousins Maine Lobster via Facebook
Summer maybe over but the most delicious lobster on the east coast will still taste amazing this weekend at Angry Orchard in Walden. Unfortunately, you can now only get it to-go for this event. Tables at Angry Orchard are all sold-out.
Cousin's Maine Lobster makes regular visits to the Hudson Valley with their lobster truck throughout the summer and fall. They are extremely popular, they also stop at very popular places, that could be the reason why this weekend the Angry Orchard event ended up sold out before most people even knew that Cousin's was in town this weekend (Sept 26 and 27, 2020).
The COVID-19 outbreak has made it hard for a lot of venues to accommodate their usual size crowds. They are required to practice social distancing and that results in fewer table being available to guests. Angry Orchard has addressed this in a recent events post on Facebook. They realized that a lot of people are missing out so they have booked a return visit for Cousin's Maine Lobster on Friday October 23, 2020 from 11 AM to 6 PM. If you want to attend that date don't wait Angry Orchard is putting a reservations link up starting tomorrow (September 22, 2020) on their website, angryorchard.com and those spaces will go fast.
If you just can't wait and you have to have a lobster roll this weekend with a side of your Angry Orchard cider then plan on ordering take out to-go and finding another scenic place in the Hudson Valley to enjoy one of the best tastes of the season in my opinion. You can also just take it to the backyard.
EXCLUSIVE: Historic Bootlegging Distillery Opens Tasting Room in Hudson Valley
More From Hudson Valley Post