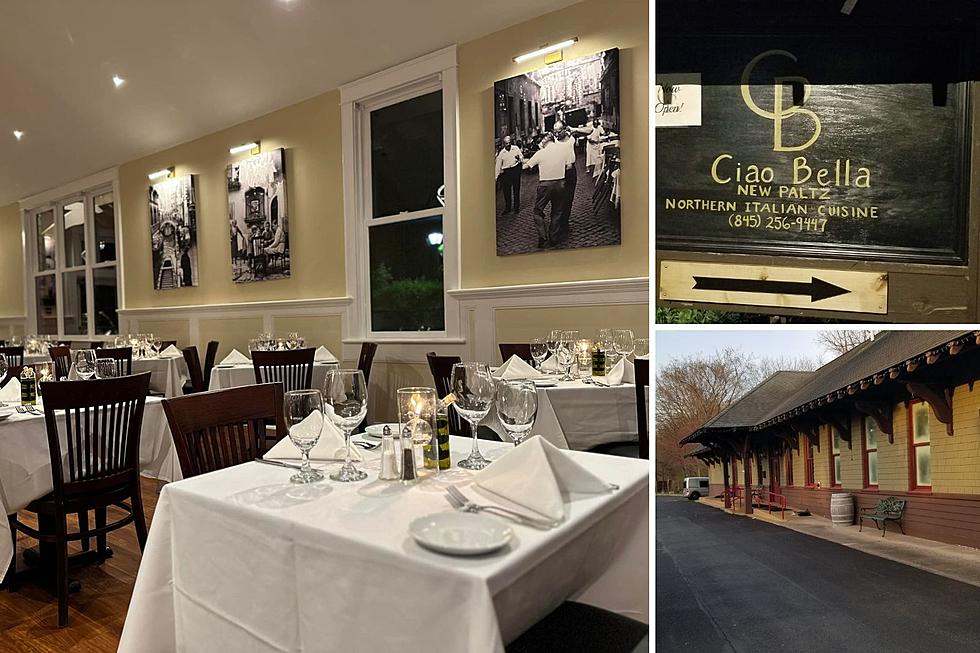 A New Restaurant in an Old Location, Perfect for Dining in New York
Canva / PQ Ciaobella New Paltz
It is no surprise to those of you that follow my articles online that I am a fan of food and drink. I love it when I can let you know about a new place that has opened that you can try. Often I am telling you about a place I haven't even gotten to yet.
This is the case with a new fine-dining Italian restaurant that just opened in New Paltz. A few months back I saw a sign that someone was getting ready to take over the La Stazione Restaurant at the edge of the Village of New Paltz. Fast forward to this week and welcome Ciao Bella to 5 Main Street in New Paltz.
Fine Dining Italian in New Paltz, New York
Where to go in New Paltz, NY for Great Italian Food
I have been watching social media for their opening. At one point when they were still closed they put out a help wanted post. It appears they were hoping to open soon but needed to find some more staff. They weren't clear if staffing was an issue. So they must have resolved that issue because earlier this week Ciao Bella New Paltz open its doors and welcomed its first customers.
The location they have chosen is very successful as a restaurant. Over the year I have been there and enjoyed many meals. When it was the Original La Stazione I went there often.
I never actually got to go to the steak house that occupied the location for a meal. It opened in 2019 and then sadly shut down in the throws of COVID. Now the old New Paltz Train Station turned restaurant is ready to welcome a new era of dining with indoor and outdoor seating. Hopefully, you will get a chance to stop in and try the food and hospitality before I do.
New Restaurants in New Paltz, New York
Over the past few months, New Paltz has seen a few new culinary adventures begin. New on Main Street late last year was The Lemon Squeeze. A great place to grab food drink and piano entertainment. There is also a new place to enjoy Latin fare called Ruby located in the Tops Plaza. And for those who are a fan of the vegan burger New Paltz is now home to the second location of Moonburger.

Look What Yankee Stadium is Serving
12 Foods That Knock it Out of the Park at Yankee Stadium For the 2023 Season
Peep 4 new items and 8 returning classics that are on the Yankee Stadium food lineup for the 2023 season.
Golf and Dinner in the Hudson Valley
Golf Courses in The Hudson Valley with Great Food and Drink
Many of our Hudson Valley golf courses offer great golf and great food. Many of them offer party and catering options too. Even though they can be seasonal breakfast, lunch, or dinner at one of our local golf courses can mean a delicious meal with a guaranteed view.
More From Hudson Valley Post