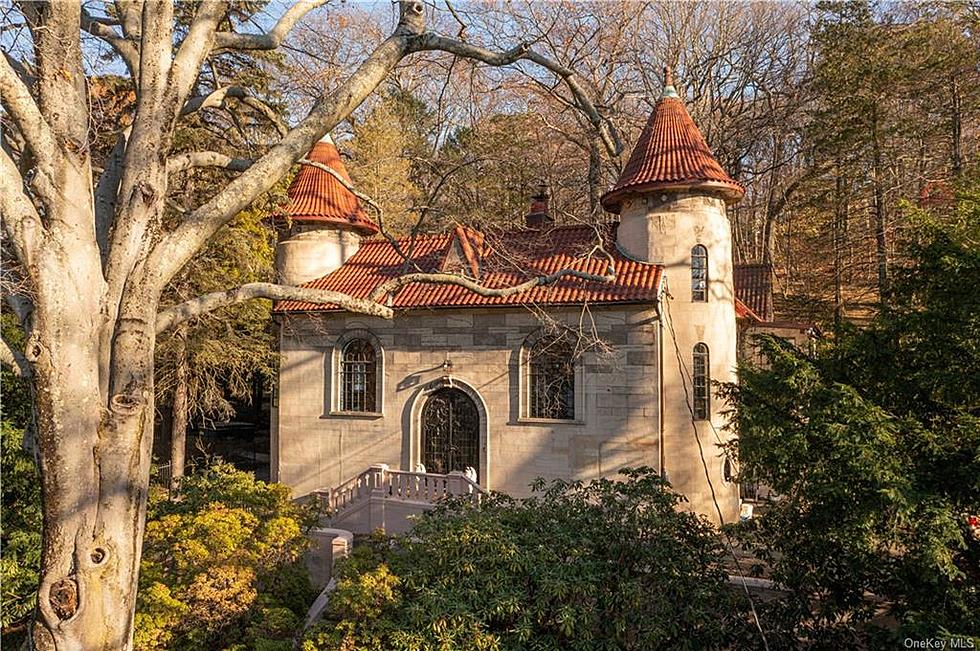 Stunning Castle For Sale in the Lower Hudson Valley
Frank Dong via Redfin
Of course, it has a statue of a knight in the living room. It's a castle. I wonder if there is enough room to build a moat.
I have been doing a lot of house hunting in the Hudson Valley. Though I think of myself as king I'm nowhere near being able to afford this place. Maybe you can or at the very least you can peek inside a local castle.
Hudson Valley Castle
This stunning home is called Villa Keen and it is named after its original owner Joseph Keen.
According to the listing, the house was built in 1929 and has had some pretty famous names occupy it throughout the years. Lloyd Stratton, president of the Associated Press and Robert Wright the producer of the Carol Burnett Show. Think of all of the big names that might have walked those hallways.
The 5 bedroom and 5.5 bathroom home is on almost 2 and a half acres of land and has a ton to offer the new owners on the inside but the outside has some cool features as well including a pool and a relaxing hot tub.

The estate has a majestic presence from the outside. What does it look like on the inside?
The residence is listed online for $1,649,000 and is located at 16 Lewis Rd. Greenburgh, NY 10533.
This listing is currently marked as pending but if something falls through then at least you've seen how awesome it looks on the inside and outside. I'm hoping I discover a rich relative soon who could help me out with the estimated $13,000/ month payments.
There's a Castle For Sale in Greenburgh, New York
More From Hudson Valley Post