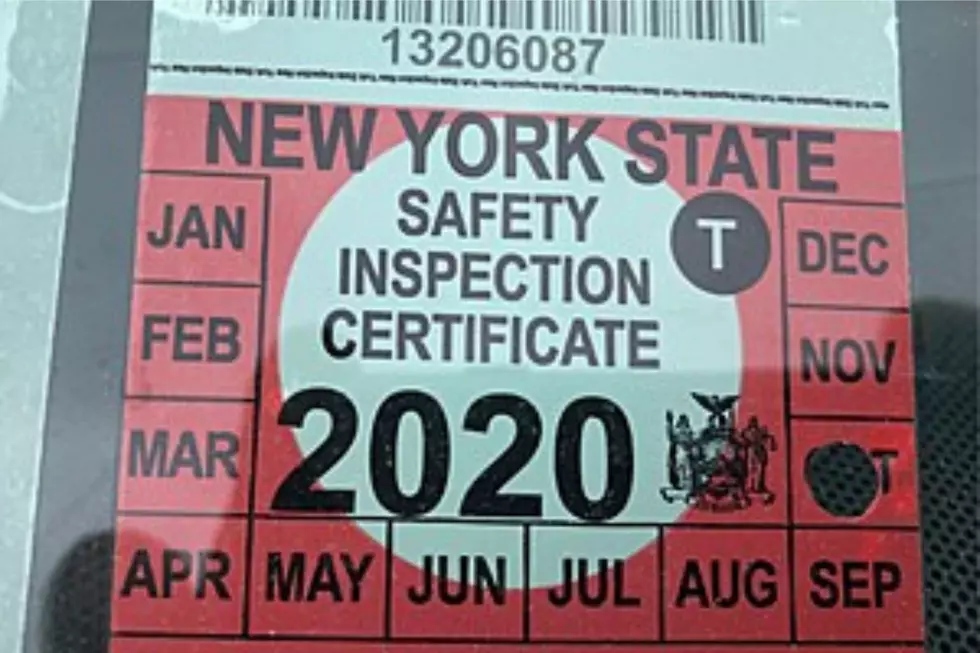 Big Changes Coming to New York Inspection Stickers in 2023
CJ
Change is coming to the yearly inspection stickers seen on almost every car in New York State.
If you own a car and have it registered in New York State, you already know that once every year you are required to bring your vehicle to a certified New York State Inspection station to have it inspected.
Did you know that those small colored inspection stickers are changing?
The New York State Department of Motor Vehicles has announced that it has begun to transition away from the inspection stickers that most cars have today. The "soon-to-be-retired" hole punch inspection stickers will soon be a thing of the past as the DMV has begun to offer "print-on-demand vehicle inspection certificates."
New Inspection Stickers in New York
The new stickers pictured above will have a different appearance than previously issued stickers. The sticker color will continue to change based on the expiration year and will provide car owners with enhanced security by adding a few different features that previous stickers didn't offer.

The new stickers will have vehicle-specific information directly on the inspection sticker. This information includes the vehicle's license plate number and the mileage on the vehicle at the time of the inspection.
Where to Get New Inspection Stickers in NY
The new print-on-demand inspection stickers will be available at licensed inspection stations across the Hudson Valley and New York State. Why did the DMV change the stickers?
DMV Commissioner Mark J.F. Schroeder said,
"This new process will enable inspection stations to print stickers right on their premises, rather than having to wait for a supply of stickers to arrive from DMV, this change is part of our efforts to transform the DMV's customer service. The stickers will also enhance security by having information about the vehicle printed directly on them."
Are Police Aware of the Sticker Change?
The DMV said that it's working with partners in law enforcement and local government to make sure that they are aware of the new stickers so that they recognize them as legal and valid. Police will be able to confirm the validity of the certificate being displayed based on the information displayed on the sticker.
How much does an inspection cost in New York?
New York state inspections cost anywhere from $6-$27 depending on the vehicle and while the previous stickers are being phased out, customers may continue to see valid inspection stickers in the previous sticker design until the end of 2024. The transition to the new stickers is expected to be complete by the end of 2023.
6 Things That Are No Longer in Cars
Things you don't find in cars anymore.
7 of the Best Places to Get A Car Wash in Dutchess County
Car washes that are located in Dutchess County.
More From Hudson Valley Post