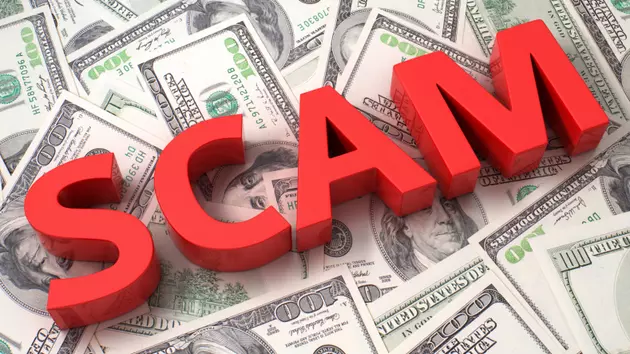 Be On The Lookout For an Ongoing Tax Scam
TimArbaev/ThinkStock
The deadline to file tax returns passed last week, but Hudson Valley residents should still be aware of ongoing tax scams.
Orange County Executive Steven M. Neuhaus, District Attorney David Hoovler and Sheriff Carl E. DuBois are warning Hudson Valley residents of these schemes due to an increase in calls that are threatening people with jail time.
"These scammers are posing as Internal Revenue Service (IRS) agents or police officers in some instances and are dangerous," Neuhaus said in a statement. "I urge Orange County taxpayers to be extra cautious about responding to any suspicious phone calls, emails and letters. These scam artists are very deceptive and may threaten you with arrest or a court action to try to get you to pay them."
"We are receiving a high volume of complaints from residents about callers claiming to be from the IRS or Treasury Department, threatening court action or arrest if they don't pay their taxes and/or back taxes," added DuBois. "This is not the procedure of the IRS. Residents are also receiving messages from these scammers to call them back immediately. The calls usually originate from out of state, so if you do not recognize the number, allow it to go to voicemail and don't call back."
According to the IRS, A real agent will never do any of the following things when contacting you:
• Demand immediate payment, The IRS will not call about taxes owed without first having mailed you a bill.
• Demand that you pay taxes without giving you the opportunity to question or appeal the amount they say you owe.
• Require you to use a specific payment method for your taxes, including a prepaid debit card.
• Request credit or debit card numbers over the phone.
• Threaten to contact local police or other law-enforcement groups to have you arrested for not paying.
If you receive a phone call from a scammer, contact the Inspector General for Tax Administration at 1-800-366-4484 or online at www.tigta.gov, and click on the IRS Impersonation Scam reporting tab.
More From Hudson Valley Post