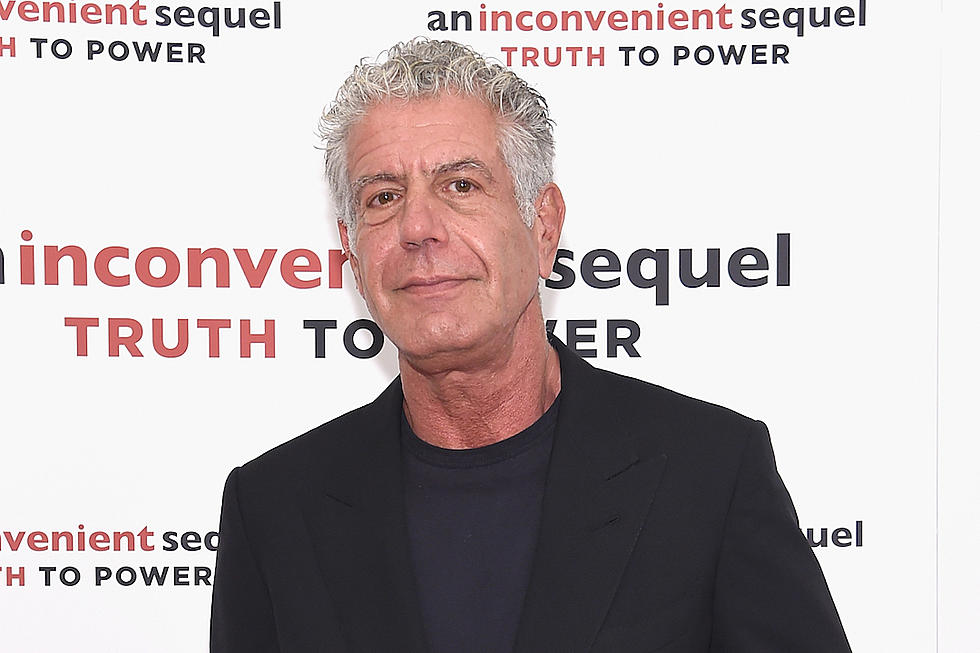 June 25 Deemed 'Bourdain Day' To Honor Legendary CIA Chef
Jamie McCarthy, Getty Images
June 25 has been declared 'Bourdain Day' to honor the late Anthony Bourdain.
Chefs, foodies, restauranteurs, and fans across the world were in mourning on June 8, 2018, when Anthony Bourdain was found dead. To honor one of the most badass chefs, his long time friends, Chefs Eric Ripert, and José Andrés, made an announcement that June 25, would be 'Bourdain Day'. According to CNN, the day is dedicated to remember and celebrate Anthony Bourdain.
While Bourdain died on June 8, 'Bourdain Day' is his birthday. Leading up to the day, the Culinary Institute of America (CIA) announced that a scholarship was being created in Bourdain's honor, to assist students who want to pursue culinary studies abroad.
Today, on Bourdain Day, #BourdainDay is trending on Twitter. Celebrities, chefs, people of the culinary world, and fans, are sharing touching tributes and accounts of the chef. Anthony Bourdain would have been 63-years-old today.
Read more:
BONUS VIDEO
More From Hudson Valley Post