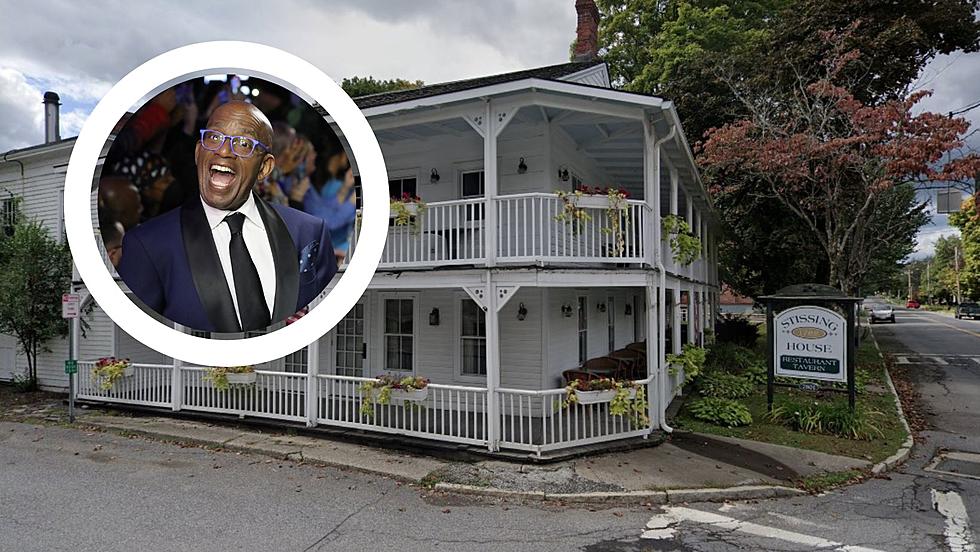 Today Show Favorite Spotted Dining in Pine Plains, NY Over the Weekend
Getty Images/Google Maps
Al Roker may know many things about the weather, but he also knows a thing or 2 about fine dining in the Hudson Valley.
The Today Show meteorologist has been spotted around the Hudson Valley a few times throughout the years.
Al Roker's Hudson Valley Ties
Over the last few years, we've heard and seen Al Roker in the Hudson Valley leading us to believe he lives in the area. Many believe the NBC meteorologist is a Columbia County resident as during the COVID lockdown Roker and his family filmed the show live from a home in Chatham. 
Then, there was the time Al gave a shoutout to 2 local Hudson Valley businesses. When showing off his son Nick's breakfast, Roker gave props to  Raven and Boar Farm and tagged Hudson Valley, a country band from...you guess it the Hudson Valley.
And of course, who could forget the time in August of 2022, when Al's car broke Raven and Boar Farm down outside Blue Plate in Chatham, and 2 passersby stopped to give him a jump?
The Roker's Head to Dutchess County
It looks like recently, the Roker family has traveled south of Chatham for some good eatin'. Al shared on social media over the weekend that he and the family went out to dinner in Dutchess County at Stissing House in Pine Plains.
Roker wrote on social media "Ate at a fabulous restaurant in Pine Plains at the recommendation of Harry Smith called Stissing House." He then shared the following photos that will have foodies from all over heading out to Pine Plains.
The Stissing House is located on 7801 South Main Street in Pine Plains.
I guess we should add the Stissing house to the list of places across the Hudson Valley where you can run into a celebrity.  Take a look:
21 Places You Might Run into a Celebrity in The Hudson Valley
Hollywood on The Hudson is real! It seems like there's a new celebrity sighting in the Hudson Valley. Here are a few of the hot spots that you may run into a celeb while walking around town.
35 Celebrities You Did Not Know Are At Chef's
Did you know these 35 celebrities are on the wall at Chef's Restaurant?
Stewart's Shops Release New Hoodies, T-Shirts and More in Online Store
You're not a Stewart's Shop fan unless you're rockin' their merch!
More From Hudson Valley Post