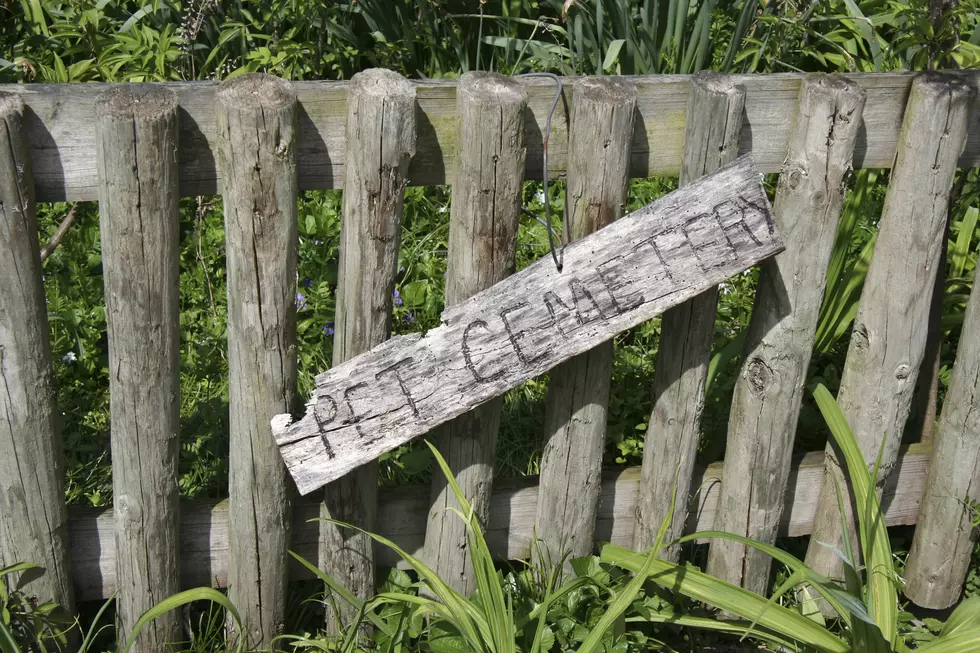 5 Pet Cemeteries Near the Hudson Valley
Denise McQuillen
I cannot confirm or deny if any of them were built on a Native American burial ground.
Losing a loved one is sad especially when it's a furry friend who has been in the family for years. When your family pet dies you want to make sure that they're taken care of even in the afterlife.
Have you ever considered a pet cemetery? Did you even know they existed around here? Did you know that the oldest pet cemetery in the United States is in Westchester County?
When we hear the words "pet cemetery" most of our heads immediately go to something straight out of a horror movie but the practice of having your pet buried at a cemetery isn't that uncommon. According to the Petcem.com, the oldest pet cemetery in the United States is located in Westchester County.
The Hartsdale Pet Cemetery was build in 1896 and is the resting place to over 80,000 pets. These cemeteries offer a variety of services from burial, cremation, monuments and funerals.
Here are 5 pet cemeteries within driving distance of the Hudson Valley.
Hartsdale Pet Cemetery - Hartsdale, NY
Balmoral Pet Cemetery & Cemetery - Gaylordsville, NY
Idyll Man - Hudson, NY
Forever Angels Pet Cemetery At Abbingdon Hill, Inc. - Montgomery, NY
Buddy's Place LLC - Hudson, NY
Read more:
BONUS VIDEO
More From Hudson Valley Post