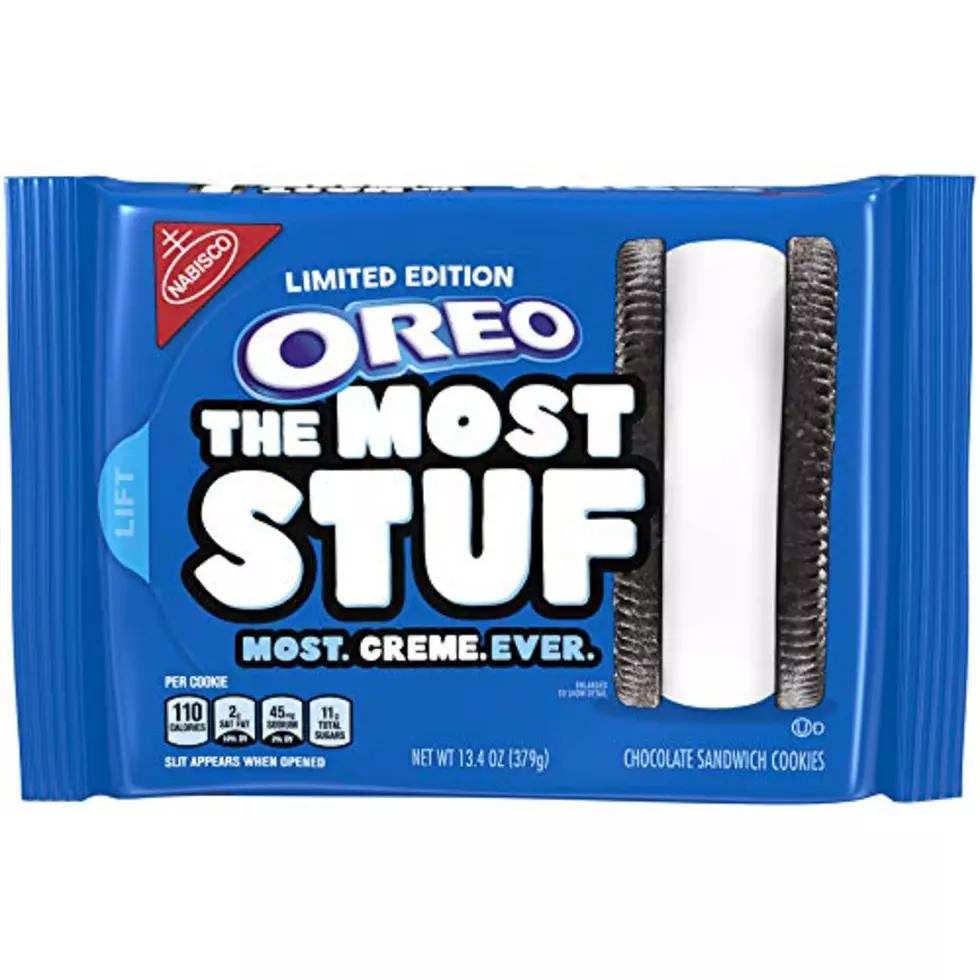 Oreo's Most Stuf Cookies Have Hit The Shelves
Credit: Amazon.com
Just as we start our New Year's resolutions Oreo has modified its favorite cookie. Did we even want this product? Most importantly, did we even need it?
Oreo announced back in the fall that we were going to get a cookie with more filling. Was this a problem that we were having? I guess Double Stuf just wasn't enough for the die hard Oreo fan.
We can now get our creme filling fix with these comically gigantic cookies. They're available for a limited time so you better get them quick before I eat them all.
Each package contains almost 1 lb of Oreo cookies. Will these cookies give the local Girl Scouts a run for their money? I hope I see 2 lb Tagalongs soon.
Read more:
BONUS VIDEO
More From Hudson Valley Post