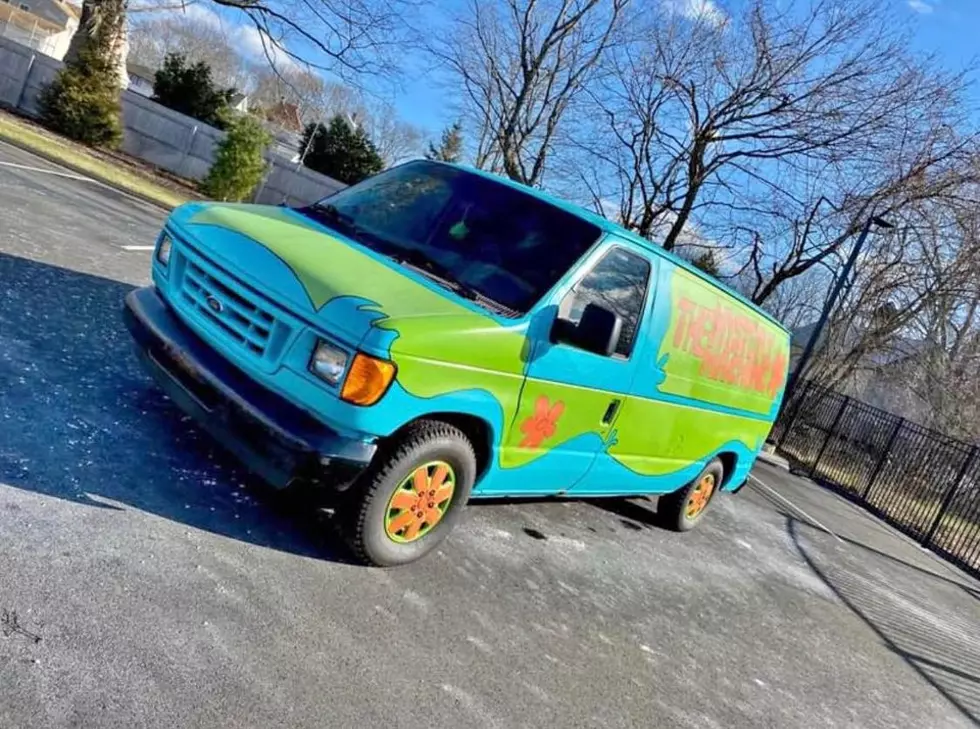 Mystery Machine for Sale Near Hudson Valley
Korin Justinius
Woah Scoob! You can own your very own Mystery Machine.
You can live out one of America's favorite cartoons by purchasing your very own Mystery Machine. If you have a big brown dog then it is perfect.
Remember Scooby Doo?
If you watched the popular cartoon then you are well aware of the Mystery Machine. The popular show first aired in 1976 and despite only lasting three seasons it has become a cult classic.
Hudson Valley Mystery Machine Sightings
The Hudson Valley is no stranger to this popular van. An almost exact replica of the Mystery Machine was spotted in Walden, New York. Have you seen this thing roaming the streets before?
Now you can buy one and bring it home in the Hudson Valley.
Someone is selling a replica Scooby Dooby Doo Mystery Machine on Facebook Marketplace and you could be its new proud owner. It might not be from the 70s but it still looks original. This one is from 2003 and it has just under 200,000 miles. $5,000 and it could be yours. It's for sale in East Haven, Connecticut. East Haven is about an hour and a half drive from the Hudson Valley region of New York.

The link to the listing can be found here.
Here are some more photos of the Mystery Machine for sale. Zoinks!
Mystery Machine for Sale Near the Hudson Valley
What mysteries in the Hudson Valley would you investigate if you bought it? There are plenty of haunted places in the area. Maybe you could buy it, get a crew together and do some paranormal investigating.
6 Haunted Places in the 845
WARNING: Under no circumstances should you enter these properties without permission. By doing so you risk bodily harm and/or prosecution for trespassing on private property.
More From Hudson Valley Post