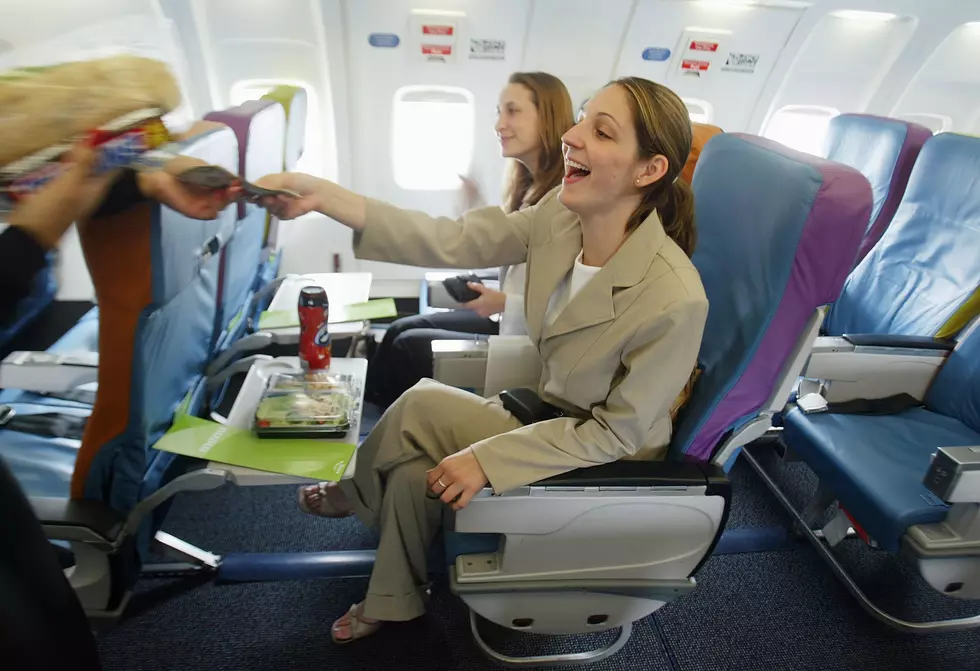 Miss Flying? You Can Still Order Airplane Food For Delivery
Getty Images
Are you missing things like airplane food? Come on, you know you like those cookies, blue chips and the cheese and nut platters!
So what happens when an airline, like JetBlue who isn't flying all that much, has to turn away their usual order of cheese and crackers, what happens to that food? Or what happens when Delta has their famous Biscoff cookies or American Airlines has an abundance of Stroopwafles? Well they look to another way to get these items into peoples hands.

Enter your number to get our free mobile app
There is a company called Imperfect Foods (similar to Misfit Marketplace) which buys food items that are still in great condition, but with their goal to repurpose these items to be able to greatly reduce food waste. Imperfect Foods bought the 40,000 cheese and cracker trays that were supposed to go to an airline, but the airline couldn't justify the expense because they weren't flying as much (allegedly this was JetBlue) and was able to re-sell them to their customers for $2.99 for 3 oz of cheese, dried fruit and crackers.
There are many restaurants, hotels, food chains that would normally be taking receipt of these goods but are currently unable to, simply because they don't have the business. Think about it, many of these restaurants have been closed since the middle of March or running at 25% of normal capacity. So what is happening with the food? Some of these places are donating the food, if they can't sell it to places like Feeding America, which the redistributes it through a vast network of foodbanks.
Other places are selling it food re-sellers like Imperfect Foods or Misfit Market. where customers purchase a base box of produce on a weekly or bi-weekly schedule, with the opportunity to add-on additional items, like the cheese and snack packages when they are available. So if you really are missing airplane food, you might have to work a little bit harder to get it, but it won't necessarily involve purchasing an airline ticket.
Read more:
8 Hudson Valley Signs That Need to Be Retired or Repaired
KEEP READING: Creative Ways to Bring Joy to Your Neighborhood While Social Distancing
READ MORE: How Much Food Do You Need to Shelter in Place?
More From Hudson Valley Post