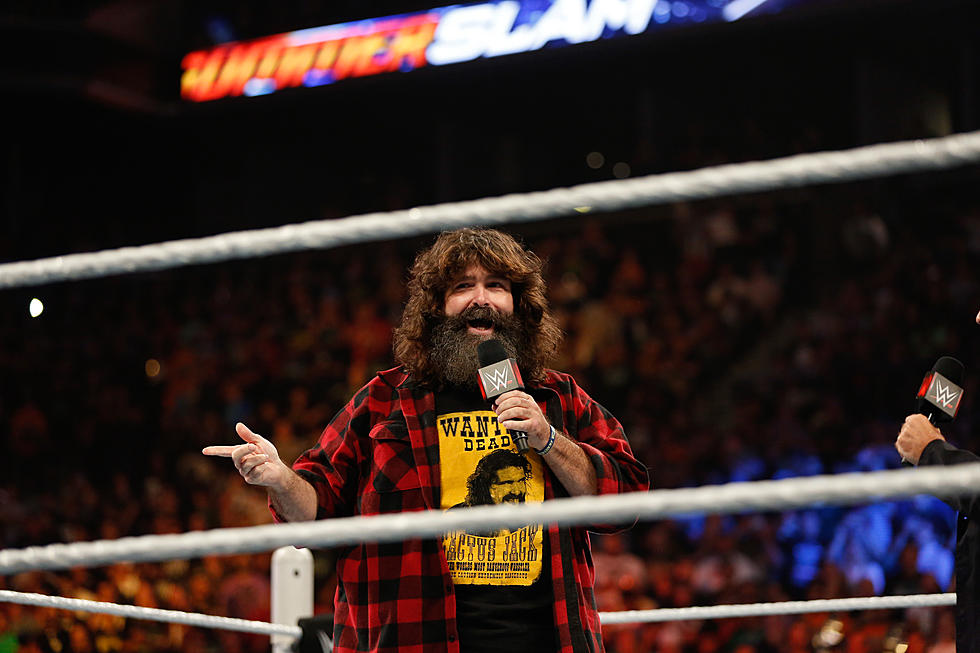 Meet WWE Legend Mick Foley at a Hudson Valley Mall
Getty Images
BANG! BANG! You have a chance to meet a legend in the professional wrestling industry at a Hudson Valley mall.
How would you like to meet Dude Love, Cactus Jack and Mankind all at one time? It's pretty easy to do since they are all three the personas of one man named Mick Foley. If you are a fan of sports entertainment and you know all about him then I've got some great news for you. Mick Foley will be appearing at a local mall very soon.
Foley gained a reputation for being a hardcore wrestler after his brutal and physically demanding matches that involved the use of weapons and extreme stunts including barbed wire, baseball bats and even explosives. For decades Foley put his body on the line for his fans earned him the nickname "The Hardcore Legend."
Mick Foley is also a bestselling author.
Mick Foley will be appearing at BG Autographs in the Jefferson Valley Mall in Yorktown Heights, New York on August 5th. You can purchase individual autographs, photos or combos. There are even VIP packages available. You can pre register and you can do so at this link.
HAVE A NICE DAY!
25 of the Worst Parking Jobs in Upstate New York
More From Hudson Valley Post