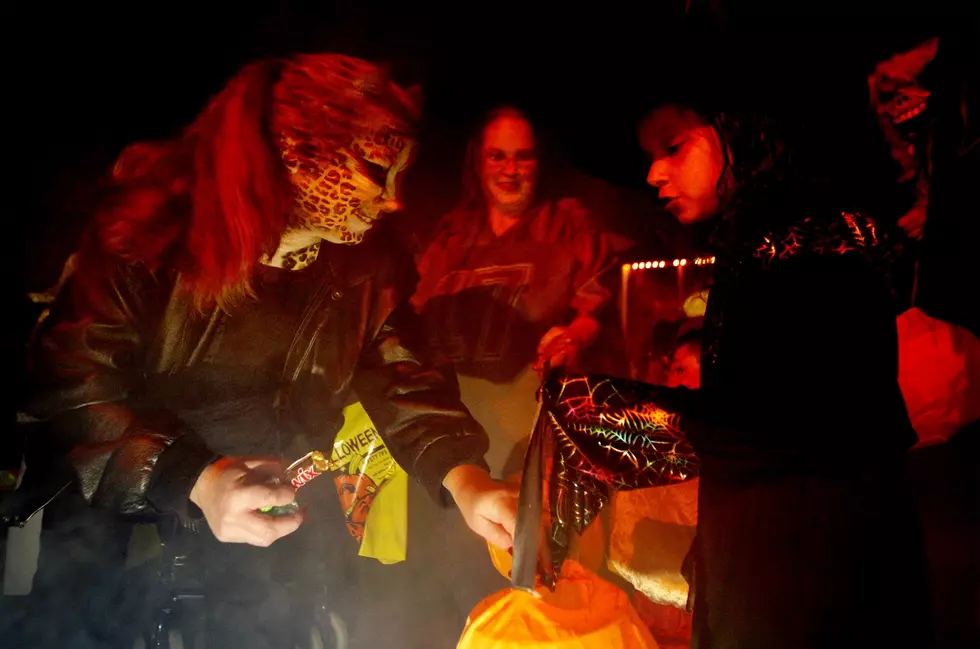 Local Grocery Store Offers Trick or Treat For Kids
Getty Images
ShopRite of Kingston is offering parents and kids a unique opportunity to trick or treat at their Miron Lane, Kingston NY store on Saturday October 27, 2018 from 10am to 12pm. It is free for kids to participate. There will be treat stations set up throughout the store. ShopRite associates will only be giving out nut free goodies.
Kids will need to bring their own baskets. In addition to treats kids will be able to get fingerprinted and free identification cards. There will also be dietitians on site to give suggestions on healthy eating and healthy snacks.
Would you rather trick or treat in a business or take the kids door to door? Is it possible to get kids to eat healthy for Halloween?
Read more:
BONUS VIDEO