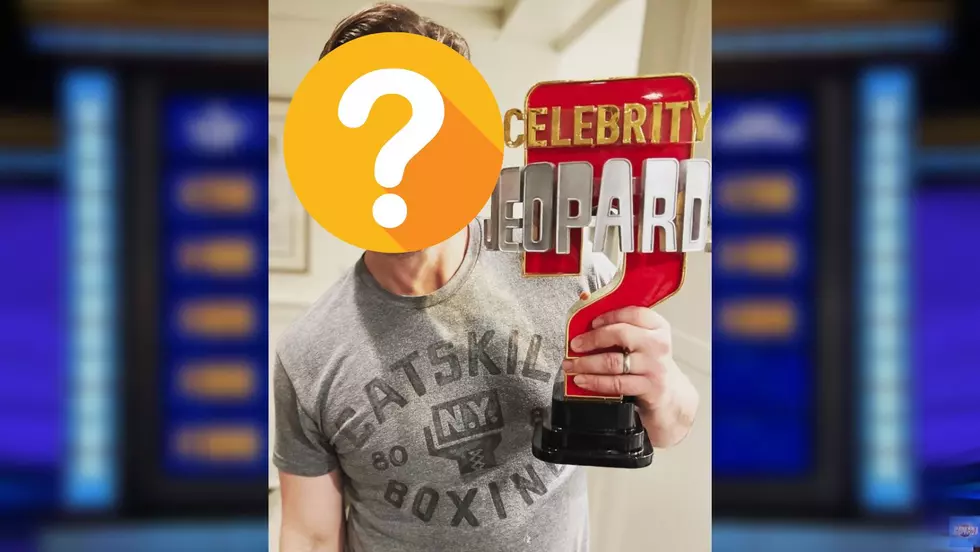 What Celebrity Jeopardy Champ Celebrated With a Catskill Shoutout?
Youtube/Canva
We'll take Local Shoutouts for $100, Alex.
Celebrity Jeopardy Champ Shouts Out Catskill, NY
Since the passing of Alex Trebek in November 2020, I haven't really paid much attention to Jeopardy. I'll be honest, no one could fill Trebek's shoes and watching the infamous game show felt awkward.
However, recently I've been seeing clips of Celebrity Jeopardy all over social media so I had no choice but to be invested. The most recent celeb Jeopard champ was actor Ike Barinholtz. You might know him from MadTV, The Mindy Project, and the movie Neighbors.
After his win, Barinholtz received a big ol' trophy and showed it off on Instagram. His celebratory post also gave Catskill, New York a little shoutout too:
Unfortunately, the Catskill Boxing t-shirt is as far as the Catskill shoutout goes with no other local locations getting any love. Barinholtz writes:
I'm not a big boxing follower, but as I searched for Catskill Boxing I learned that one extremely popular heavy hitter started their boxing career in Catskill.
Did You Know This Famous Boxer Started in Catskill?
I feel like we don't talk about this enough. Mike Tyson apparently started his boxing career at Cus D'Amato's Boxing Gym in Catskill back in the 80s, which I'm assuming is the shoutout on Barinholtzs' t-shirt.
Who knew!? That could be a great future question on Jeopardy, just sayin'.
AutoCamp Catskill Sets Up Camp in Saugerties, NY
Stay the night in a luxury airstream or 'glamp' in a canvas tent under the stars in Saugerties at AutoCamp Catskill this summer.
Check Out These 8 Questions About CNY That Have Been On Jeopardy!
You Could Own an Abandoned College in the Catskills from the 1700s
Further your education by buying an actual college in the Catskills.
More From Hudson Valley Post