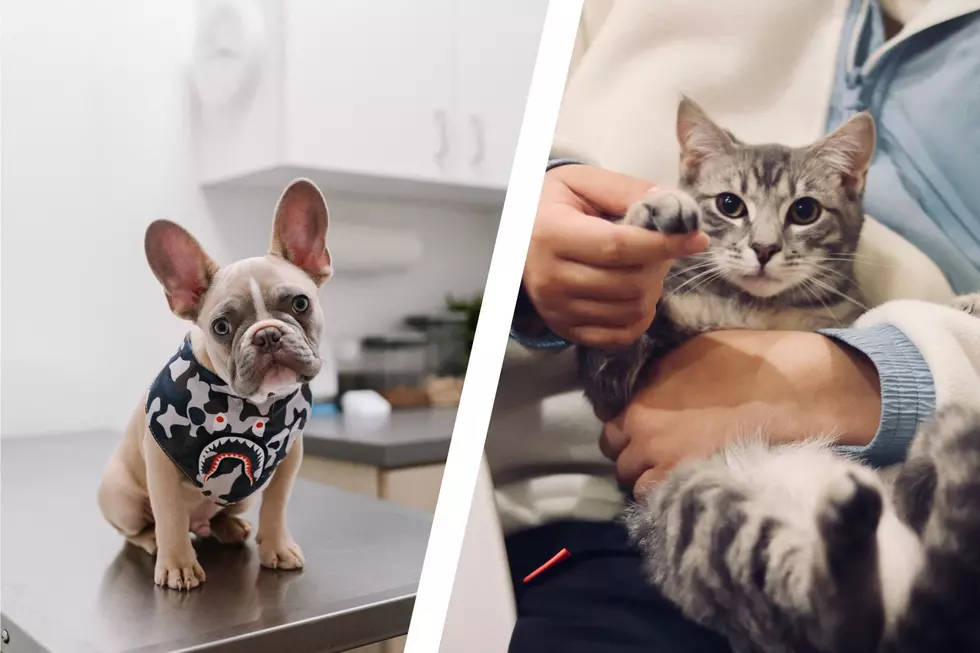 Hudson Valley Animal Shelter to Offer Free February Rabies Clinic
Karsten Winegeart/werzk Luuuuuuu/via unslpash /Canva
How long has it been since your cat or dog had their rabies shot? Too long to remember? Or did they just recently join your home? If you are not sure, the pet can't tell you, or you welcomed them into your home without any paperwork, you need to get a rabies vaccine.
Rabies is in New York State, in fact, it leads the nation in reported cases, and you need to protect your pets and yourself. Dutchess County NY says that every dog, cat and domesticated ferret needs to have a rabies vaccine.
Where can you get a rabies vaccine in Dutchess County NY for free?
You can get a rabies vaccination for free by going to one of the advertised clinics. Over the course of the year, there are a few different organizations that work together to give pet owners the opportunity to get free or low cost immunizations along with spay and neuter services.

When is the next rabies vaccination clinic in Dutchess County NY?
The next free clinic that is being held at the Dutchess County SPCA, Violet Ave, Hyde Park and the Dutchess County Department of Behavioral & Community Health (DBCH) is taking place at the Violet Avenue shelter on Sunday, February 19, 2023, from 8 am to Noon.
Do you need to register in advance? Do you have to live in Dutchess County NY to participate?
You will need to register in advance by going to the SPCA website or by calling 845-452-7722 extension 425. There is no cost for Dutchess County residents. If you live outside of the county there will be just a $10 fee for the service.
Think you might have been exposed to rabies, click here to read about the signs and symptoms. 
Looking to bring a new four-legged fur family member home? Here are a few that need immediate placements:
They are going to be doing construction and that means that there will be loud noises and construction which may be disturbing to some of their residents.
Here are 10 Pets that are illegal to keep in New York State
More From Hudson Valley Post