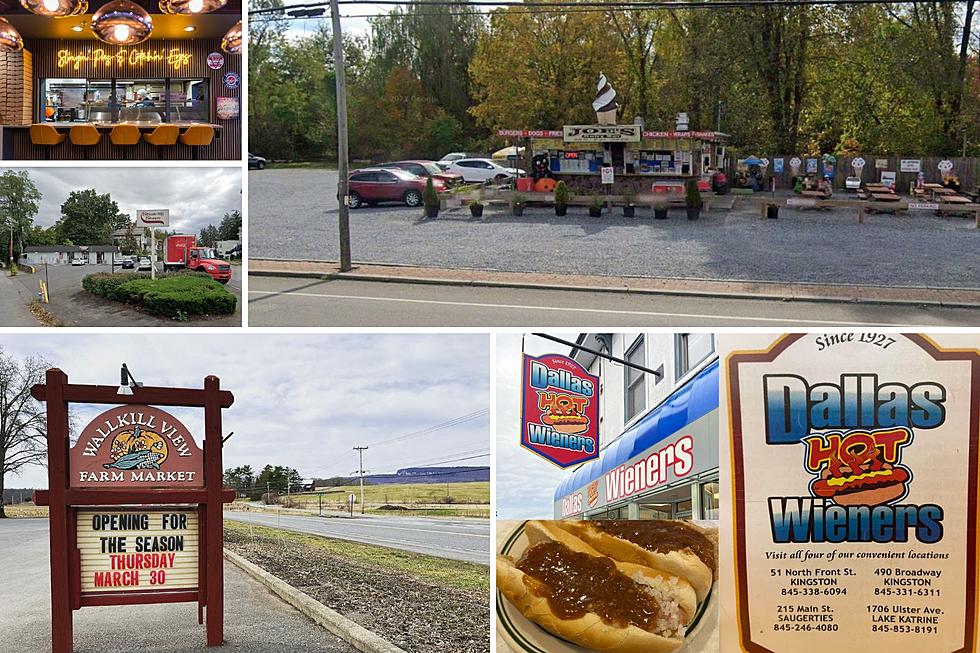 Hudson Valley Businesses We Would Miss Most If We Moved
Google Maps/ Facebook
Five Hudson Valley businesses that many say they couldn't live without!
If you grew up in the Hudson Valley and have spent your entire life in the area you probably can't picture your life without a few of the businesses that are mentioned below but before you scroll down to see the five places that many in the area say they couldn't live without let me explain how we got to ask this important question...LOL!
There are numerous places across the Hudson Valley that some might not know aren't found in other parts of the country and those are the places that fans from all across the Hudson Valley shared with us when we asked...
If you moved out of your town what local business would you miss most?
The only criteria we asked that fans follow were that the business has to be a local establishment that you've gone to and spent some of your hard-earned money at and the business can only be found in and around the Hudson Valley. The number of places mentioned after we posted this question on Facebook a few times in the last few weeks was overwhelming as folks from the area are extremely passionate about some of their favorite places to shop, eat, and more.
We did "blur the lines" with one of the most popular answers we got. Our reasoning was that so many people had the same answer to the question that we figured we had to mention them because as far as we are concerned they are local even thou you can find some of their stores in other parts of New York.
5 Hudson Valley Businesses We Would Miss Most if we Moved Out of Town
Five Hudson Valley businesses we would miss if we moved out of the area.
12 of the Hudson Valley's Favorite Places for Breakfast
12 of the best places to grab breakfast according to Hudson Valley "Foodies".
More From Hudson Valley Post