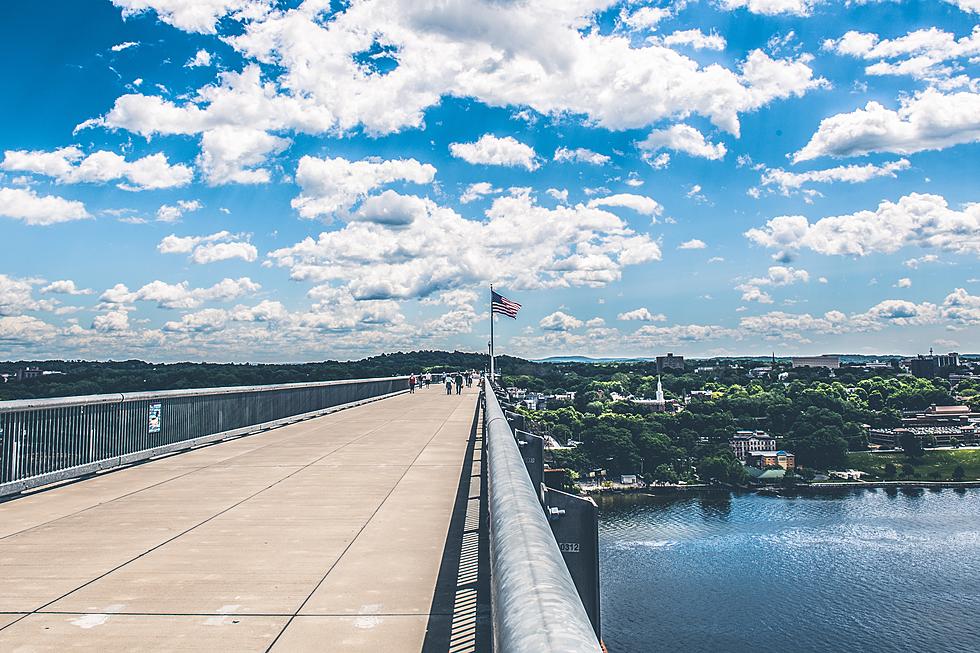 Flag Changing Ceremony This Weekend on The Walkway
PATRICK TEWEY
Local veteran organizations will come together this weekend for a special event.
The Walkway Over the Hudson is one of the most popular Hudson Valley destinations. Thousands of people from near and far cross over the Walkway on a daily basis to take in some of the most beautiful views along the Hudson.
If you've never been across the Walkway, flying high right in the middle of the footbridge is the American Flag.
Every month local veteran organizations between Ulster and Dutchess County come together for a Flag Changing ceremony.  According to ILoveNY.com the American Legion Pleasant Valley-Millbrook Post #739, Pleasant Valley NY and VFW Post 6534 Highland have organized the flag changing event to honor "our region's veterans and their service to our country."
The public is welcome to attend the changing of the flag event which will be held monthly. The Flag Changing ceremony for the month of January will be held this Saturday, January 20th from 12pm until 1pm.
For more details about the event contact Ross Hartlipp with American Legion Post 739 through email at: rosshartlipp@aol.com
More From Hudson Valley Post